By Raffique Shah
December 06, 2019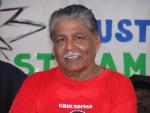 Trinidad and Tobago is not now a failed state as many people claim it is. But it is precariously positioned at critical crossroads where, should the government and the populace take the wrong path or worse, stay put and do nothing, the country can descend into an abyss that would reduce the economy and the social fabric that has thus far held us together as a model nation to nothingness.

No right-thinking citizen will want to see their country implode that way. Yet, based on their utterances and writings, one cannot help but feel that many among us, for very selfish reasons, want to see us collapse into the rubble of a failed state.
Over the past few months, I have watched with interest as scores of bright-eyed and bushy-tailed youngsters paraded on political platforms, the majority of them, whatever party they belong to, fired by boundless faith in the destiny of the nation, eager to contribute to making T&T a better place. They no doubt carry in their hearts hopes of uplifting the districts they seek to be elected to represent in tomorrow's local government elections.
I wondered what will happen when, should they win, they discover that they are mere pawns in a political game too complex for them to understand, when reality hits them in the face in the likeness of older and sinister power-brokers reading them the rules of engagement, which are no rules at all, when they become immersed in a political maelstrom which they can succumb to, become part of—or flee to save their dignity, maintain their integrity.
I know. I've been there, done that. Which is why I can empathise with them, even predict how they will react. Few will cling to the idealism that fired their imaginations, their determination to be part of any initiative to save their country from self-destruction. None will defy their party's line when it comes to voting on issues of national importance. And a handful will have the courage to walk away from the putrid mess that passes for political decision-making, or voice their disgust with their seniors and their colleagues who are part of the problem and will never be part of the solution.
All that I have mentioned here are as predictable as they are tragic. This country can be fixed. It can be saved from descending into the hellhole of a failed state. It can even rise to developed-country, First World status. But we can achieve these lofty goals only if we unite as a nation, put country before party, national interest before self-interest.
Either we join together to strengthen the ties that bind us as civilised human beings regardless of creed, class, party or race, or we undermine them, succumbing to man's innate greed to grab more than his fair share of the nation's resources, mindless of how many others suffer or starve as a consequence.
I am convinced though that just as T&T, on the negative side of the human development equation, teeters on the edge of failure, it is evenly poised to achieve developed nation status. In fact, a few years ago, when per capita GDP stood at around US $18,000 per annum, the IDB removed T&T from the list of countries that qualified for loans at concessionary rates.
I am convinced, too, that we have the natural and human resources required to propel us forward. But we lack the self-confidence to take that one small step, or rather, several small steps that could result in a giant leap forward.
That and the calibre of leadership that stands firm in the face of adversity and resistance, leadership that can inspire the nation to abandon tribalism, purge sloth, embrace patriotism, and march forward bravely towards a brighter and better order.
How many countries can boast of an education system like ours, which, for all its weaknesses, offers near-equal opportunities to all citizens, much of it for free, from pre-schools to tertiary-level institutions? Sure, it's far from perfect. But the infrastructure is there to cater for all, even adults. And this is not about producing scholars or winning scholarships. It's about producing young men and women who can meet the needs of our workplaces, be they doctors, scientists, technicians, teachers or entrepreneurs.
In order to get fair returns on the huge investments successive governments have made in education, we need to ensure every school is properly staffed, managed and maintained, that discipline at all levels is rigid. Sat Maharaj had no secret formula to transforming Lakshmi Girls' High School to the success it has been over the last decade. His was a combination of abrasive management style, rigid discipline and being allocated relatively bright students, like other prestige schools.
These formulae can be replicated in selected schools to start with, until such time as we can transform them universally. Do not tell me that we don't have the quality of teachers or managers in the education system that can yield similar results.
In so far as restoring sanity to our troubled communities goes, there are bright minds and highly-trained personnel out there that are capable of isolating some of them and transforming them into models of civility. This may sound nebulous, but I know we have personnel in the armed forces, social and other services who can make this happen.
On the issue of the work ethic, which is critical to upgrading T&T to First World status, Terrence Farrell made an interesting observation recently. He said when Trinis enter the cockpit of an aircraft they fly or the workplaces of large multinational corporations, they instantly shed their typical attitude towards work and become productive. There is no reason why such transformation cannot be achieved throughout the country.
I think I have made out a case for upgrading T&T to a First World country, rather than relegate it to the failed state so many citizens brand it. It is up to the eager young people who are offering themselves to public service to aim higher, not lower.