By Raffique Shah
November 26, 2019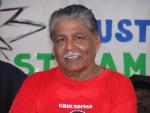 I breathed a sigh of relief when I read my Express colleague Mark Wilson's column last Friday headlined "Big Sugar, Kamla? Not so sweet." I had just read the newspaper's editorial which, in essence, supported a proposal made on the elections campaign by United National Congress leader Kamla Persad-Bissessar to resurrect the country's sugar industry if her party returns to power, presumably following the 2020 general election.

Wilson, who has always come across as being knowledgeable in matters relating to the economies of Caribbean countries and trade among them, injected some sanity in the perennial debate over the viability of a sugar industry in Trinidad & Tobago. In his semi-satirical style, he wrote that it would be suicidal for any government to attempt to resurrect the industry. Dubbing "big sugar an unmitigated disaster", he posited that T&T did the correct thing when it "bit the bullet" and shut down sugar in 2007. Other Caribbean countries that were more efficient producers than we were—Barbados, Guyana, Jamaica, Belize— but chose to stay with sugar now face bitter problems .
Guyana, by far the biggest and most efficient among CARICOM countries, which, in the wake of the European Union removing the preferential (subsidised) price former African/Caribbean/Pacific (ACP) colonies enjoyed, actually commissioned a new, state-of-the-art factory at Skeldon. It has since closed four of eight factories (including Skeldon), and four estates have been put up for sale.
Barbados has seen it sugar production plummet by 90 percent (to 7,400 tonnes in 2018), and Jamaica, which opted for privatisation, has seen even that mode fail. Only Belize, with an abundance of agricultural lands, has "sugar-ed" on in the face of drought and disease. But now it wants its CARICOM partners to apply a 40 percent external tariff to sugar imported from outside the region, a move to have them buy more expensive Belize sugar, which largw consumers like T&T's manufacturers are sure to oppose.
What Wilson is saying to Kamla is that sugar on any large scale (she proposes the reopening of the Ste Madeleine factory), or even smaller operations, is at best very risky, and could be another burden on the Treasury.
The UNC leader, and any other politician who wants to play politics with what they perceive to be the "sugar constituency", need to understand that the industry is dead and buried under an avalanche of inefficiencies, political manipulations and financial footworks. It makes no sense to try to resurrect it. Kamla cited a sugar-import bill of $300 million per year as justification for resuming local production. I should point out that when Caroni (1975) Ltd was fully operational, the company often imported raw and refined sugar at low world market prices in order to sell its quota on the EU market at higher preferential prices.
In other words, because Caroni's cost of producing one tonne of sugar soared as high as TT $7,500 per tonne when world market prices hovered around $3,500 per tonne and the EU paid ACP countries around $5,000 per tonne for their quotas, it made sense, as well as Euro-dollars, to sell our raw sugar to the EU and buy raw sugar for local consumption on the much cheaper world spot market.
The local sugar industry's dilemma could be illustrated from another perspective—the cost of production in random countries expressed in US cents per pound: Brazil (4 cents); Australia/Thailand (6.5); India (8); Belize (15); Guyana (20); Barbados (38); T&T (56).
It bothers me that in the run-up to elections since she has taken leadership of the UNC, Kamla dredges up some lingering grievances, real or imagined, the ex-farmers and workers may have and promises to rectify them as soon as she forms the government. In the 2010 campaign, she committed to paying the farmers the EU grant that was intended for diversification post-sugar. She failed pay anything until the eve of the 2015 election when government paid a small sum, promising to pay the remainder—after the 2015 election. We know how that went.
If anyone should feel cheated upon closure of the industry in 2007, it should be the cane farmers, some of whom I represented (as chairman of TICFA). Because there were no valid contractual obligations following the retrenchment of the sugar workers and closure of the BC factory in 2003, technically, the government owed them nothing. I argued that the government had a moral obligation to pay them some $200 million. Caroni's employees, based on their industrial agreements (there were several bargaining units) got close to $1 billion—which excluded the residential plots and two-acre-farming lands.
The farmers eventually accepted $82 million offered by the Patrick Manning government. One group pursued the matter through the courts and won additional money based on the 2015 agreement with Kamla's administration.
But back to the substantive issue of the sugar industry: there is no merit in attempting to breathe life into the dead, not even if we were enjoying an energy boom and government could afford to keep it on life support. Caroni, from its nationalisation in 1975 to its closure in 2007 never made a profit. Its operating losses ranged from a low of $20 million in 1976 to a high of $304 million in 1982.
When the company diversified into the production of rice and citrus in the mid-1990s, those two ventures were disastrous. The rice division sustained losses of $5 million-plus every year between 2000 and 2003—and that does not include government subsidy for all local paddy purchased by National Flour Mills. Citrus was worse: 558 persons were employed on two farms (3,000 acres). In four short years, citrus racked up losses of approximately $12 million.
I almost forgot this: in addition to subventions from government averaging $150 million every year, the Manning administration wrote off a debt of $2.2 billion (presumably unpaid income taxes, VAT, NIS contributions) in 2001.
An industry with such a sorry, scary history will hardly attract private-sector investors. And I don't think farmers are eager to return to this hell-hole. Sugar is sweet, but it has left a bitterness that few who experienced it will forget.