By Raffique Shah
November 8, 2019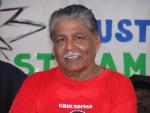 Four weeks before the local government elections, and nothing tells me that there will be any more excitement than there was on November 28, 2016, when the customary one-third of the one million registered electors bothered to vote (34.34 percent to be precise), with the results being as predictable as the campaign was boring.

It was one year after the Keith Rowley-led People's National Movement had won the general election, and months after its second austerity Budget in which the Government cut back on expenditure, broadened the value added tax regime even as it reduced the tax marginally. It also slashed fuel subsidies, hence raised prices.
Still, the PNM did not pay for such unpopular impositions at the local government elections. The status quo remained intact, with the opposition United National Congress retaining control of its core regional corporations, and the PNM its share. A tie in Sangre Grande was bizarrely but lawfully resolved by some fancy foot-works from the colorful chairman Terry Rondon…and life continued.
What's in store this time around? It's one year before a general election is due, and many politicians see the LG elections as a dress rehearsal of sorts for that showdown.
I am making this assessment from an armchair, quite literally, because of my health challenges, Time was when I'd be on the ground, checking out selected public meetings staged by the main contenders, measuring the mood of the masses, and driving around the country listening to their voices, which gave me a better grasp of what shifts in voting patterns, if any, were taking place.
I cannot claim now to have any such grasp of ground-zero, where it's all happening. Readers should note, though, that while I cannot go into the theatres of war, they come to me in the comfort of my home. The PNM and the UNC use the electronic media and Internet for live coverage and re-broadcasts of most of their major meetings, and somehow even smaller parties—I shall use their acronyms lest I run out of space—such as COP, MSJ, PDP, PEP, POS-PPM and others, also buy television time or otherwise gain access to the mass media. So I can still make some judgment calls that may be pretty accurate.
The PNM will face the December 2 elections at its most vulnerable point since winning the general election of 2015. Under its watch, thousands of workers have lost their jobs, most notably the 4,000 or so who were employed at the State-owned oil giant Petrotrin, but also other private sector employees who were retrenched amidst continuing economic stagnation. Serious crimes continue unabated, people are dissatisfied with the public health services and the availability of adequate potable water, many roads are in a woeful state, and so on.
That the current PNM government inherited some of these critical problems from the UNC administration, and that they had little choice but to impose cutbacks in expenditure, especially on capital works, is of little concern to the average elector. Citizens expect whatever government is in power to maintain the standards of living they are accustomed to, and to perform their duties however adverse the key elements of good governance may be.
Fall short in any of these deliverables and you face the wrath of the electorate. Which is where the PNM finds itself today as it faces local government elections, and within a year, a general election. In the first elections, the UNC should therefore be well-positioned to capture control of key marginal and near-marginal regional corporations such as Sangre Grande and Tunapuna/Piarco. It should also make inroads in other corporations, which would give the opposition party a fillip as it gears for next year's general election.
But I do not sense that shift in fortunes that would signal that the opposition is ready to re-capture power. There is no visible swing, not even vociferous expressions of discontent that usher in dramatic changes in the political landscape. Even if next month's elections remain a two-horse race, which is unlikely, what with a number of smaller parties seeming to believe their coming of age is at long last at hand, mixed signals are emanating from the UNC's state-room where the captain might well be facing a mutiny or several mini-mutinies.
Equally fatal is a situation where the leader surrounds herself with "toadies" who tell her what she wants to hear, not what are the realities on the battlefield. Only once has the UNC won a general election running on its own—in 2000. And even then it had conscripted persons who had jumped ship from other parties.
In the December 2 elections it will run alone, since it has already selected candidates for all electoral districts. Not that this fight-alone win-alone (or lose alone) equation cannot change overnight. Under the guise of pragmatism, politicians often yield to outright opportunism—and justify their about-face with straight faces.
What compounds the prospects of a united front against the PNM is that all of the other, smaller parties, have openly proclaimed their disgust with both the PNM and the UNC. And while they may amount to nothing in so far as winning votes goes, it is amazing how, in the eyes of the masses they evolve into larger than life entities in a united front arrangement.
I propose to address these other parties in another column—maybe next week's. But in the absence of tectonic-type shifts in the electorate, I urge readers to consider this. It is a fact that the results of general elections in T&T are determined by no more than 5,000, and sometimes as few as 1,000 electors, in five constituencies. These are invariably intelligent, independent-minded persons, not aligned to any party, not influenced by propaganda.
In local government elections in which many electoral districts are won with totals ranging between 1,000 and 3,000 votes, think of the impact 500 such voters can have in two or three districts in a similar number of closely-contested regional corporations.
I leave you to soberly reflect on that.