By Raffique Shah
April 02, 2019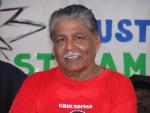 The Keith Rowley Government needs to stop playing the ox with what little is left of the oil industry in Trinidad and Tobago. A few weeks ago, chairman of the successor company to Petrotrin, Wilfred Espinet, inadvertently (according to Energy Minister Franklin Khan) invited "interested parties who possess the requisite energy sector expertise and substantial financial resources" to apply for an initial marketing document regarding the proposed sale of Guaracara Refining Company (GRC) and Paria Fuel Trading Company (PFTC).

This open, global invitation for expressions of interest in the vast, recently mothballed Pointe-a-Pierre refinery, tank farms and marine assets of what was once the biggest oil refinery in this part of the world, was advertised prominently in the local Sunday newspapers. We can safely assume that the advertisement went online, which means that it could have sparked interest among Russian oligarchs from Moscow to Vladivostok, their Asian counterparts from Seoul to Kuala Lumpur, not to add the large energy conglomerates in the West.
However run-down their installations may be, these two companies are worth tens of billions of dollars. And minister Khan is telling us that the custodian, Mr Espinet, who acts on behalf of the companies' owners, the citizens of T&T, "inadvertently" invited investors to bid for Paria? What was worse, the Prime Minister backed this bull by adding, in defence of Espinet's multi-billion-dollar faux pas, that well, maybe we can see if some operator out there has a dual-interest in Guaracara and Paria.
Look, I understand Espinet's rationale, he being a businessman who looks first at the bottom line of the balance sheet of any corporation he heads. And Paria, which is responsible for sourcing, buying and distributing all the fuels that consumers utilise and Petrotrin once produced—LPG (cooking gas), motor gasoline, diesel and kerosene/jet fuel—as well as bitumen for the construction sector, cannot be profitable because its product prices are controlled by Government, hence subsidised.
So, whatever Paria pays on the open international market, it must sell them at fixed, possibly lower, prices to local distributors. In such arrangement, Government is supposed to reimburse Paria, as it used to reimburse Petrotrin. But Government is notoriously delinquent when it comes to reimbursements: ask businesses that wait for months for VAT reimbursements.
I don't know why Espinet felt that any investor might have an interest in such company. I'm sure there will be bids for re-starting and operating the refinery, although the State will be lucky to benefit substantially from an ageing complex it said was losing US $1 to $3 on every barrel of crude oil it processed. A new operator, even if it is the Oilfields Workers Trade Union (it has submitted a bid), will offer workers substantially lower wages and benefits than what Petrotrin paid, but even that will hardly turn a profit. It will need to cut other operating expenses, and maybe such measures might yield a margin, which is how oil refineries make profits. But that will be worth an investor's outlay only if the volume of products is huge, and if it does not depend on a "hard-pay" Government should it seek to corner the local markets.
Before it was shut down last October, on average Petrotrin processed approximately 120,000 barrels of oil per day. The refinery has a rated capacity of 160,000 bopd. It produced and sold locally, on a daily basis, 1,200 barrels (one barrel equals 42 gallons or 190 litres) of LPG, 12,000 barrels of motor gasoline, 3,000 barrels of kerosene/jet fuel, 10,000 barrels of diesel, and bitumen ranging from 222 bpd in 2018 to 700 bpd back in 2014.
The refinery really profited from its export markets, mainly to Caricom countries. Petrotrin exported a daily average of 28,000 barrels of motor gasoline, 8,500 barrels of kerosene/jet fuel, 20,000 barrels of diesel, and 38,000 barrels of fuel oil, mainly to the East coast of the USA for heating and powering electricity plants.
But there is no guarantee that Caricom countries will buy these products from Paria as they did from Petrotrin. They could source them from other countries, among them the aggressively expanding USA that is once more exporting crude oil, petroleum products and natural gas.
The global oil refining business is very competitive, with new, efficient plants coming on stream and older ones becoming obsolete. According to the International Energy Agency, "Excess global refining capacity is set to increase due to the slowdown in refined product demand growth. Global refining capacity additions to 2023 are forecast to amount 7.7 million barrels per day. At the same time, the rate of growth of refined product demand is slowing to 5 mb/d…"
So Espinet's ploy to get rid of the loss-making Paria by bundling it with Guaracara (lease one, get one free!) may yet turn out to be an option for Government—on condition that it removes the subsidies (especially on diesel and LPG). No investor will undertake the double burdens of trying to resurrect a risky, badly reconfigured oil refinery along with the price-controlled, politically-sensitive Paria that markets fuels.
My unsolicited advice to Government is this: you have bitten the bullet by removing the subsidies from gasoline and the sky did not fall nor did the country grind to a halt or erupt in revolt. Remove the subsidies on diesel and LPG, declare the retail prices for all fuels based on monthly "futures" (this is done in the UAE, I think), and allow, say, a five percent mark-up for Paria.
Do not lease or sell this company. Keep it lean and under continuous audit, so that at least 75 percent of its captive-market profits, which should be hundreds of millions of dollars per year from approximately 10 million barrels of fuels sold annually, goes directly into maintenance of the nation's roads.
This could be a win-win solution to our ever-expanding carbon footprint problem, and an assurance that motorists who use the roads most bear most of the cost of maintaining them.