UPDATE: MAY 06, 2018
Former Tobago MP Morgan Job has died
Job was recently diagnosed with late-stage pancreatic cancer and was given six months to a year to live. His relatives had started a crowdfunding campaign to raise $50,000 for Job's medical expenses: $8,870 had been raised up to news time. Copies of his book "Think Again" and his shorter writings such as "Police Reform and Performance Management: Crime, The Derby Report and History" were also being sold to help raise funds.
Former parliamentarian Dr Morgan Job has died
Former parliamentarian, economist, writer and radio personality, Dr Morgan Job, has died. The news was confirmed by his daughter Dzifa Job on Sunday.
~~~~~~~~~~~~~~~~~~~~~~~~~~~~~~~~~~~~~~~~
Dr Morgan Job has cancer, needs help $$
By Donstan Bonn
April 23, 2018 – trinidadexpress.com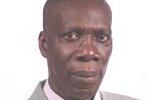 Author, economist, former parliamentarian, radio host and equal rights advocate Dr. Morgan Job is in a fight for his life.
Job has been diagnosed with late-stage pancreatic cancer and needs help with covering his medical expenses.

According to a GoFundMe account created for Job, he remains optimistic and continues to soldier on daily despite doctors giving him six months to live.
Full Article : trinidadexpress.com