By Dr Selwyn R. Cudjoe
January 30, 2018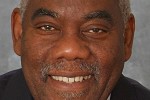 I am a bit stunned—ashamed is a better word—that the prime minister admits his inability to combat the most existential problem that faces our country. The prime minister declares: "I have noted the number of murders taking place and being reported in the newspaper daily…. I am being held responsible when it is the police service that has the power and authority to go after the criminals."

He lamented: "This morning I'm looking at the papers and I am seeing we're averaging two murders a day on these islands. We are at 48 murders and I said to my wife that is a hell of a thing that I have a job where I am held responsible for the things that I have absolutely no involvement in or control over"(Express, January 25).
On the same day our prime minister was evading his responsibility, Lou Anna K. Simon, the president of Michigan State University resigned her presidency over how she responded to Dr. Lawrence Nassar's sexual abuse of females under his care. Dr. Nassar, a physician at her university, was sentenced up to 175 years and another 60 years for child pornography.
President Simon became president of Michigan State in 2004. She may not have known what transpired between Dr. Nassar and these females but once it landed in the public sphere, she knew what she had to do although the board of trustees pushed her along. In her resignation letter she noted: "To the survivors, I can never say enough that I am sorry that a trusted, renowned physician was really such an evil, evil person who inflicted such harm under the guise of medical treatment" (New York Times, January 25).
There were no excuses, no equivocation, no verbal gymnastics.
A horrible crime occurred under her watch. Even though she didn't want to leave she had to go.
Brian Breslin, the chairman of the board of trustees, offered a terse comment on the president's departure: "It is now time for change."
Lindsey Lemke, a victim of Dr. Nassar's crime, described Dr. Simon's evasion of her responsibility: "I feel she's trying to manipulate us, make us feel that she's not responsible when she is responsible, 100 percent, as president of the university."
The same rationale holds for our prime minister. Not only is he evading his responsibility, he does not seem to have an inkling of what his responsibilities are, which makes his moral culpability greater.
Forty eight people killed in 24 days. 730 people are likely to be killed in 2018 if we follow this trajectory. Yet, our prime minister tells us: "I am held responsible for the things I have absolutely no involvement in or control over" (my italics).
If the prime minister is not responsible, then who is? It can't be Kamla.
At the same time our prime minister utters his inanities, world leaders are gathering at the World Economic Forum at Davos to tackle—at least speak about—some of the challenges that people of the world face. In 2015, Professor Klaus Schwab, founder and executive chairman, inaugurated the forum with an article declaring a "new era of talentism—where human imagination and innovation are the driving forces behind economies as opposed to capital or natural resources" (Financial Times, January 25, 2018).
Professor Schwab was trying to tell us that throwing up our hands in disgust is not how to solve our problems.
There is another way out—one of action and the assumption of responsibility around which we can mobilize the energies of our citizens.
What if the prime minister declared 2018 "The Year Against Crime," scrapped the plan to spend $400 million to build a highway to Manzanilla that is destroying our natural habitat and, over the next two years, devoted that money to combat crime? Could we involve the entire population in this effort, recruit more police officers, educate the population about how to combat this plague, utilize the army and the police; and involve the old as well as the young. We must alert our citizens of their civic responsibility and ask them to save themselves from themselves?
We may need to appoint a hard-working czar to lead this initiative. I suggest Ramesh Lawrence Maharaj. Give him the power to recruit lawyers, prosecute wrongdoers, particularly deviant cops, fast forward the trials of those accused of crimes, make the possession of a gun a crime and enforce it, and construct facilities to house those who are arrested. Some of these measures may be in place already. They should be included into a comprehensive package.
It will take more than $400 million and a year to accomplish such goals. But our citizenry feels helpless over forces over which they have no control. Doing nothing is not an option.
The experts will tell us that the highway monies cannot be diverted to the end I propose. But what is more important—a highway where funds go into the pockets of a few while the majority of the population face physical and psychological dismemberment?
And yes Dr. Rowley, solving and/or slowing the carnage that takes place in our society is absolutely your responsibility. You evade it at your and the nation's peril. The buck, they say, stops at your office.