Al-Rawi assures GOVT IN CONTROL
By Shane Superville and Ryan Hamilton-Davis
December 05, 2017 – newsday.co.tt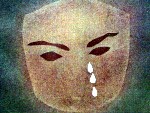 Amid an unprecedented crime wave which has seen 16 murders committed within the first four days of December, came an assurance yesterday by Attorney General Faris Al-Rawi that government is in control of the situation.
Commenting on the 16 murders, which has brought the year's toll to 461 as compared to 430 for the same period last year, Al-Rawi said he is concerned not only by murders but all crimes.

He said government has implemented various initiatives including legislation aimed at reducing violent crimes.
The number of illegal guns seized, is evidence of these initiatives, he said. The AG claimed gun seizures have increased during the current People's National Movement (PNM) administration.
"If you look at the number of firearms seized across all nine divisions, we found 761 in 2016, you will note 691 seized in 2015.
Full Article : newsday.co.tt
More:
16 killed in four days; toll now 460: Cops disturbed
With 16 people being killed in the last four days of this new and last month of 2017, senior police officers are now looking to push different strategies to "up their game."