By Stephen Kangal
April 05, 2009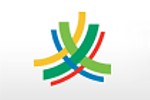 I wish to bring to the attention of civic society that First Citizens Bank (FCB) is exploiting former CIB depositors, most of whom are senior citizens. FCB is holding us to ransom although the State has made tax-payers money available to finance the bail-out or the buy-out and made public guarantees to assuage and allay the fears of CIB customers.

Although CLICO, another State enterprise is honouring all the terms and conditions of existing policy-holders/ depositors based on Central Bank/Government guarantees, FCB is acting in an arbitrary manner using the same Government funding.
I went to the Oval on Tuesday 31st March at the request of First Citizens to regularise my endangered CIB deposit. I stewed from 9:30 a.m. to 3:00 p.m at the Oval. There was no access/facility to purchase lunch. I was made to starve because FCB clearly is insensitive to the dietary needs of senior citizens. There were some who stayed till 6 p.m without food. When several of us complained we were told that we should be grateful that FCB was doing us a favour – that meant that we must condone inhumane treatment although the Central Government was negligent in this matter.
I saw a clerk at 3.05 p.m after waiting for five hours to get the sordid details of FCB's unilateral exploitation of senior citizens.
FCB exercised its arbitrary privilege to disregard the contract I had with CIB. FCB compelled me to keep my funds in FCB, Tunapuna till the original date of maturity but at its non-competitive 1.4% interest effective 1 February. That is at least 3% below prevailing US dollar interest rates offered by other commercial banks. FCB has in fact reduced the original contractual CIB interest rate of 6%, compelled me to keep my hard-earned funds at FCB without any break of deposit clause and compelled me to adhere to the original maturity date. That is exploitation by a State-owned Bank.
I commend CLICO for honouring original policy contracts and reprimand FCB for accessing the same Government funding but treating beleaguered depositors differently, punitively and insensitively. That is in total conflict with the spirit of the Government's rescue package.