By Marlene Augustine
July 31, 2017 – newsday.co.tt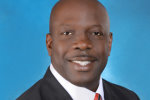 THOSE in leadership positions need to do more to wean citizens off of an acute dependence on State assistance, former Minister in the Ministry of Community Development, Culture and the Arts Dr Lincoln Douglas said yesterday.

Speaking at a service to commemorate Emancipation Day at the Holy Trinity Church in Portof- Spain, Dr Douglas said, "We have a legacy of slavery, colonialism and post-colonialism, and all of these ideas and things have not left within the minds of Trinidadians. A philosophy of dependency, of begging, of waiting of anticipating of hoping and not taking the initiative to transform their lives or to make a major change." He continued, "That is one of the things our leaders have not properly addressed or have not addressed the culture of the people. How long are we going to depend on oil or gas? Those are finite commodities. What we have to do is build-up our people, have a creative education system that teaches our people to make things or products, how to live and create a place that is really meaningful." Douglas told the congregation that leadership is not what you can do for yourself or what you can get for yourself, but to move in the progression of freedom which goes from salary to independence to inter-dependence.