By Dr. Selwyn R. Cudjoe
June 27, 2017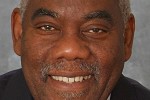 Many Trinidadians and Tobagonians of my generation can remember when, in a rage or disagreement, an antagonist uttered the insult: "Go to Timbuktu!" It was a term that suggested one should be banished into ignominy and sent into the dungeon of stupidity.
Experience and education have taught me that Timbuktu, an important seat of learning between the 12th and 16th centuries, was one of the most important educational and cultural centers in the world. In its Golden age, the town's numerous Islamic scholars and extensive trading network made possible an important book trade. There were campuses of the Sankore Madrasah, an Islamic university. At its height, as many as 25,000 students, a quarter of the city's population, studied there.

From June 16-18 several important scholars from Africa and its diaspora gathered at the University of Johannesburg to discuss the topic "The Pan-African Pantheon." The conference posed the question: "What if Africa was at the center of knowledge production?" We were mindful that at certain points in human history Africa (Egypt and Timbuktu) was at the center of the world's knowledge production. This primacy of place abated after the 16th century.
Professor Adekeye Adebajo, the director of the Institute for Pan-African Thought and Conversation brought together thirty-five of the most exciting scholars from Africa and the diaspora to imagine how the world would look if we placed Africa at the center of our theorizing about the world.
The conference focused on the intellectual work of colossal figures of the Pan-African world among whom were/are Edward Blyden, W. E. B. Du Bois, Pix ka Seme, Marcus Garvey, George Padmore, Kwame Nkrumah, Thabo Mbeki, Malcolm X, C. L. R. James, Walter Rodney, Ali Mazrui, Arthur Lewis, Samir Amin, Frantz Fanon, Derek Walcott, Ngozi Okonjo-Iweala, Wole Soyinka, Leopold Senghor, Miriam Makeba, Bob Marley, Fela Anikulapo-Kuti, and Harry Belafonte.
Several promising major scholars and activists focused on the topic. They included Sir Hilary Beckles, Vice Chancellor, UWI; Prof. Ihron Rensburg, Vice-Chancellor, U of Joburg; Arthur Mutambarara, former Deputy Prime Minister, Zimbabwe; Prof. Abiola Irele, Harvard University; Prof. Willard Johnson, MIT; and Prof. Helmi Sharawy, Acting President of the Arab and African Research Center, Cairo, Egypt.
The Caribbean area was represented by Prof. Hutton, UWI, Mona; Prof. Rhoda Reddock, UWI, Trinidad; Vladimir Lucien, writer, St. Lucia; Prof. Alison Stone Roofe, Jamaica's ambassador to Brazil; and Prof. Andy Knight, a Barbadian at the University of Alberta, Canada. Lucien stole the show with his insightful presentation on Derek Walcott. An astute thinker and budding philosopher, he possesses an enormous ability to mash up language and to reflect on its possibilities to interpret our world.
Professor Adebajo, a brilliant and enterprising scholar, wishes to initiate what he hopes will be the Johannesburg School of Thought, an intellectual and cultural movement that will be analogous to the Dar es Salaam School of Thought that Walter Rodney and his colleagues initiated at the University of Dar es Salaam, Tanzania in the late 1960 and seventies.
In this context, Rodney's contribution at the Sixth Pan-African Congress at Dar es Salaam in 1974 was instructive. He examined the conflicts that were inherent in the African revolution as reflected in Pan-Africanism and how those contradictions ought to be addressed. He also contrasted the practices of the leaders with the daily lives of the people.
Rodney was both a scholar and an activist. More than most, he recognized that theory without practice is blind and that practice without theory is equally as blind. He used his scholarship to make Africa and the Caribbean a better place. He realized that unless revolutionary scholars used their knowledge in a positive and activist manner, the future of these societies would be bleak indeed.
Trinidad and Tobago's case is instructive. J. J. Thomas, Sylvester & Eric Williams, Padmore, James, Uriah Butler, Adrian Cola Rienzi, Basdeo Panday, George Weeks, and others have invested tremendous intellectual and physical capital to make T&T a better place in which to live. The present political regime can accomplish little unless it uses the intellectual and cultural capital these giants left behind.
Even as I pen this article, the headline of the Johannesburg Star proclaims: "Guptas: Things Fall Apart." The by-line states: "President [Jacob Zuma] to face grilling as state capture unravels" (June 21). I think of the hold the T&T Syrians have on our economy and the privileged place the monied interests now enjoy within the PNM. I also reflect on the precarious position in which South Africa finds itself in terms of poverty, unemployment, and crime and feel that our leaders (Zuma and Keith Rowley) are not living up to the promises that independence held out to us.
Even the notion of "state capture" of the economy by privileged families in South Africa echoes just as loudly in T&T.
I don't know how the centering of Pan-Africanism can assist in helping T&T's problems. Its philosophical tenets remind us we cannot go very far if we do not draw from the academic and political knowledge they have left us. Ali Mazuri reminded us: "You are not a country, Africa. You are not a concept. You are a glimpse of the infinite."