By Dr. Selwyn R. Cudjoe
March 06, 2017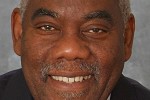 Last Wednesday, Max Prime's "We Jammin' Still" was declared the Road March of the year. Over the two days of Carnival, it was played over 556 times as opposed Machel Montano's "Your Time Now" that was played 77 times. On January 11, Joanne Briggs declared: "Ultimate Rejects" has already been declared the people's anthem for Carnival 2017″ (Trinidad Guardian). She wasn't wrong. Over the last two months, "We Jammin' Still" replaced our National Anthem as an expression of our people's sentiment: a directionless nation in crisis.

Prime says: "The song is no longer mine. When you release a song is everybody's song—'hear meh song,' 'hear meh tune.' It belongs to the people; you share your gifts with others and I am blessed to produce, write and create." Prime seems to be arguing that he took the people's feeling, placed it in a song, and then gave it back to them.
The calypso opens up as a pastoral: "Tell dem ah feeling good/ Like a new machine/ like morning dew fresh on the scene/ and we go party to the full extreme." Amidst this state of ritual bliss, he explodes: We go "light it up/with gasoline."
From there on, it's all mindless indifference: "Oh Lord, the city could burn; the building could fall down…we jammin' still." All you have to do is "hold dem and wuk them." Similar sentiments hold true for the treasury and the economy. Whether these entities fail or succeed, "we jammin' still." Nothing can stop our rendezvous with chaos. Whatever happens, "We doh business."
How/Why does the sense of newness and regeneration with which the calypso opens give way to the incendiary sentiment, "Light it up/ with gasoline?" Perhaps Mikhail Bakunin, the anarchist philosopher, was correct when he opined: "The passion for destruction is also a creative passion."
Winford James intuited that Prime's desire to annihilate all before him might arise from James's Biblical consolation: "Count it all joy—or throw a party— when you fall into diverse temptation."
This is a plausible reading of the calypso. I deploy King Solomon's wisdom to interpret the song: "The way of the wicked is as darkness: they know not at what they stumble" (Proverbs 4:19).
Solomon begins his verse: "Hear, ye children, the instruction of a father, and attend to know understanding./For I give you good doctrine, forsake not my law."
He continues: "Get wisdom, get understanding: forget it not; neither decline from the words of my mouth./Forsake her not, and she shall preserve thee: love her, and she shall keep thee."
James argues that Prime "is celebrating our ability to bear up and have a good time in the midst of the greatest of trails." Some psychologists suggest the calypso "is about resilience and survival despite the challenges" we face (Express, March 1). I am not sure celebration is the best solution to our current problems.
I am aware that carnival and the canivalesque involve overturning the old order and welcoming in the new. Blowing up the scene with gasoline and advocating mindless destruction are not the best ways to achieve our future goals.
Tabitha Wilson, a first year student at Wellesley College, is from Jamaica. Her grandmother is East Indian; her grandfather is black. On Wednesday, in Wellesley News, she reflected about the high amount of Trinidadians per capita who join ISIS. She noted: "We need to realize that although terrorists and their (ISIS) recruits may be disillusioned with Western culture, their most immediate goal is to mobilize themselves in an ongoing fight."
I asked her what led her to write this article. She responded: "It [meaning Trinidadians joining ISIS] was not entirely unexpected. If you are not down with the larger Caribbean culture of partying and going out you are alienated. What are you to do?"
Wilson's article made me to wonder if the anarchist impulse that manifest itself in "We Jammin' Still" is not the other side of the alienation that ISIS recruits feel?
Frances Robles of the New York Times began her article on the high per capita recruitment of Trinidadians into ISIS as follows: "At 23, [Fahyim Sabur] was shunning calypso parties and giving private Arabic lessons in his neighborhood here in Enterprise…A year later, he was on the battlefield in Syria, where he died fighting for the Islamic State" (Feb 21).
After her interview with Ultimate Rejects (a revealing title) Biggs opined: "The hooks 'we doh business' and 'hold dem and wuk dem'" have listeners and party-goers embraced in a happiness that has not been felt in a long time."
But if thousands of citizens "doh business" with what's happening in the country and others are trying not to be "overwhelmed by the seriousness of the situation," (Daryl Joseph) why should we fault those who derive their happiness by embracing ISIS, an equally anarchist and annihilating impulse?
Aren't these different responses to the similar alienation our citizens feel?
What is it about our society, its values and its feelings, that have left so many of its citizens feeling this sense of purposelessness?