By Stephen Kangal
March 02, 2017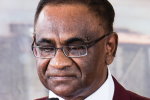 The Prime Minister, Dr Keith Rowley in his usual unrehearsed statement made in the House on Friday 23 February during the debate of the final FATCA sitting raises a number of policy decisions the chief amongst which is whether his Government proposes to liquidate and close our foreign missions accredited to Washington and replace them with highly paid lobbyists to tell the real truths as he put it.

Our Missions enjoy more credibility and are better equipped information- wise to represent/safeguard/promote the vital interest of T&T. They are considered more authoritative as official purveyors of the position of the Government. They have direct access to all the corridors of power in Washington and elsewhere. T&T cannot be penalized by mistake as he believes because the USA is a democratic country that does not operate by vaaps.
The issue of hiring lobbyists arose recently in Georgetown when the Inter-sessional Meeting of Caricom Heads agreed to hire them to mitigate and insulate them from the loss of corresponding US banking access and facilities from the delayed non-compliance of FATCA by Caricom countries. The Prime Minister knew at the meeting in Georgetown that the FATCA Bill would be passed on Friday 23 February and T&T will be well on the road to avoiding de-banking, de-risking and other US-inspired punitive measures for non-FATCA compliance.
T&T does not need these expensive Caricom employed lobbyists to be identified, chosen and paid exclusively by the Prime Minster of Antigua and Barbuda, Mr Gaston Browne. Will he choose his American friends and issue lobbying guidelines favourable exclusively to his OECS countries and get the rest of Caricom to pay US $240,000 including T&T that does not need FATCA lobbyists having been declared FATCA compliant?
It would appear that the Rowley Administration when cornered by MP Dr Roodal Moonilal in the House on the Caricom lobbyists initiative sought to justify it by citing reasons to suggest that the most expensive T&T diplomatic presence on the US is useless at worst or that this layer of expensively accredited bureaucracy will co-exist and /or be duplicated side by side with highly paid un-vetted and unaccountable cadre of professional lobbyists?
These professional lobbyists are couched in the same ilk as former US diplomat James Jatras who the Prime Minister vilified for second time and discredited under the cover of parliamentary privileges only because the former dared to commend Kamla on her brave letter to President Trump and expose naked and big stick American imperialism in the FATCA imposition. He vilified Jatras the messenger because he could not understand nor appreciate the salient message on the protection of our sovereignty that Jatras was conveying to all T&T.
Dr Rowley does not understand that all T&T expects him to make the requisite qualitative leap from Mason Hall to Whitehall and not the geographical or political one that forms the subject of his book that he is peddling illegally in shopping malls across the nation while still in Office at Whitehall.