By Dr. Selwyn R. Cudjoe
January 08, 2017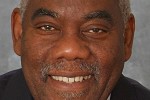 It would be hilarious if the issue were not so deadly serious. President Barack Obama accuses the Russians of undermining the US presidential election and the Senate Armed Services Committee holds intelligence hearings to discover why President Vladimir Putin tried to sabotage the will of the American people. Such treachery, President Obama suggests, throws us back into a past from which American citizens have turned their gazes.

Paradoxically, Russia's interference in the US election forces us to look at a darker side of America's history. It reminds one of America's amnesia of its past acts such as its treatment of its native people when President Andrew Jackson (1829-37) removed millions of American Indians from their native land. This international crime is well documented in Gloria Jahoda's Trail of Tears.
America interfered in the elections of many countries during the twentieth century. In 1915, the US invaded Haiti and remained there until 1934. It even took over Haiti's Treasury. In 1947, the US poured millions of dollars into the Italian elections in support of the Christian Democrats to defeat the Communist candidates. In 1953, together with Britain, the US overthrew Cheddi Jagan's democratically elected government in Guyana. At that time, British M15 agents were based in Trinidad.
That same year, with British help again, the United States overthrew Mohammed Mosaddeq, the democratically elected leader of Iran. In 2006, Bernie Sanders reminded Americans of this perfidious act. In 1973, the US played a major role in overthrowing Chile's Salvador Allende, the first democratically elected Marxist head of state. The US Church Senate Committee showed that "three American presidents supported covert action against Allende" (Harvard Crimson, September 9, 1975). In November 2016, Sanders remarked that these issues "somehow don't quite make it onto ABC."
The US was also active in Africa. I knew Franklin Williams and Clyde Ferguson, the United States ambassadors to Ghana and Uganda respectively, when Kwame Nkrumah and Milton Obote were overthrown.
I met Ambassador Williams at Fordham University in 1971. He was a member of Fordham University's Board of Trustees and the president of Phelps Stokes Fund that connected emerging leaders in Africa with the Americas. He went to Barbados and was disparaged about his participation in Nkrumah's overthrow in 1966.
On a subsequent occasion Williams swore to me he had nothing to do with Nkrumah's coup d'état. Nkrumah, however, was particularly harsh on him. In Dark Days in Ghana, Nkrumah wrote: "It is alleged that the US Ambassador Franklin Williams offered the traitors 13 million dollars to carry out a coup d'état….It is particularly disgraceful that it should have been an Afro-American ambassador who sold himself out to the imperialists and allowed himself to be used in this way."
Williams responded to this allegation by saying if he had known the US was going to overthrow Nkrumah he would have warned him [Nkrumah] about it.
I wasn't sure where the truth lay.
In 1976 my academic career took me to Harvard University where I spent five years as an assistant professor. I met Ambassador Ferguson, one of three black faculty members at Harvard's Law School. He also served as a member of my promotions committee.
We became friends. I pressed him on the overthrow of these leaders. I wanted to know why he and Williams, both black, were implicated in their overthrow. Between 1962 and 1967 seventeen African heads of state were removed from office by coup d'états, assassinations, forced retirements and army mutinies.
One evening over a drink he told me he had nothing to do with Obote's overthrow, his having no connections to the US intelligence community. Intelligence between CIA headquarters in Langley, Virginia, and its operatives in the field is transmitted via the first secretary of the embassy.
Generally, the first secretary in any embassy deals with the intelligence operations of their respective countries. The ambassador, a political appointee, has little to do with these matters. He said: "All I asked the first secretary was to let me know what was happening so I wouldn't be taken by surprise." Like Williams, he assured me that his hands were clean with regards to Obote.
Therefore, it came as no surprise when President Obama ejected 35 Russian intelligence operatives from the US in response to Russia's interference in the US election. Each government knows where the spies are, there being a tacit understanding that each country always acts in its own best interests.
In response to Obama's action, Putin invited the children of US diplomats to join him at the Kremlin to see their Christmas tree.
We need not be upset about Russia's intrusion into the US election nor fooled by US hyperventilating about it. We know that "when elephants fight, it's the grass that suffers." For most of the twentieth century, Africa and the Third World have suffered from US and Russian interference in their political affairs.
In times like these times, it might be wise for the grasses to let the elephants know "Do so eh like so."
Prof Cudjoe's e-mail address is scudjoe@wellesley.edu. He can be reached @ProfessorCudjoe.