By Ted Baumann
March 4, 2015 – thesovereigninvestor.com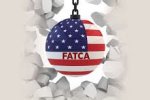 When I was a kid I once got the better of a bully in a schoolyard scuffle that he had started. With workmen on the school roof cheering me on, I chased the guy halfway across the playground before he turned around and raised his hands in surrender. Needless to say, with the whole class watching, he was terribly embarrassed.

That weekend the bully showed up at my dock — we kids all travelled by boat on Maryland's Eastern Shore — wanting a rematch. I pointed out to him that there was nobody else to see the outcome. He thought for a moment, then asked me just to tell our friends that he had won. We didn't actually need to fight again. I agreed. After all, he was a lot bigger than me and I was unlikely to repeat my schoolyard triumph.
Back at school, I reneged on my promise, telling everyone the bully had chickened out. Enraged, he jumped me on the playground and held me down until I admitted that he had "won."
And that, folks, is where I learned the importance of honoring your deals, unsavory as they may be … double-crossing someone has a way of bouncing back on you.
And I think Uncle Sam is about to learn the same lesson…
Full Article : thesovereigninvestor.com