Putin: FIFA-linked arrests are US attempt to thwart Blatter re-election
May 28, 2015 – rt.com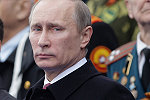 The FIFA-linked arrests on the eve of the re-election of the organization's chief are an obvious attempt to thwart Sepp Blatter's re-appointment, Vladimir Putin said, answering journalists' questions. He added it's another example of US meddling abroad.
Russian President Vladimir Putin has said the US could be selfishly motivated for its own gain, as was the case with Edward Snowden and Julian Assange.

"Unfortunately our American partners are using these methods in order to achieve their own selfish gains and it is illegal to persecute people. I would not rule out that in regards to FIFA, the same thing could be happening, though I do not know how it will end," he said.
"However, the fact that this is happening right on the eve of the FIFA presidential elections, gives one this exact impression."
Putin added this is an obvious attempt to expand Washington's jurisdiction in other countries.
"This is yet one more attempt to try and impose their law against other states. I am absolutely sure that this is an attempt to try and stop Blatter from being re-elected as FIFA president, which is a grave breach of the principles of a functioning international organization."
He also said pressure had been applied on Blatter "to force him to take the 2018 World Cup from Russia."
"We know his position – which has nothing to do with any kind of special relationship between Russia and FIFA – he thinks that sport and politics should be separate."
"In terms of these arrests, it looks rather strange at the very least. These arrests took place at the request of the Americans and they were accused of corruption," Putin told journalists, pointing out that that the accusations were being made against international officials.
"One could say that maybe someone might be guilty of something. I do not know this, but what I do know is that this has nothing to do with the USA," he added. "They, these officials, are not citizens of the USA, and if something happened, it did not take place on the territory of the United States and the US has no business in this."
Putin added that the "prosecutor of the United States, according to our mass media has already said that these FIFA committee members have committed a crime. This is almost as though the prosecutor doesn't know of the rule 'innocent until proven guilty'."
"Whether the people are guilty or not, this should be decided in a court."
The Russian president recalled the history surrounding the former National Security Agency employee Edward Snowden, who managed to leak documents surrounding the illegal actions of the USA across the world, which included creating secret surveillance programs to listen in on the conversations of world leaders.
"No one wants to give him the right to be accepted as an asylum seeker or to guarantee his safety. No one wants to get in a quarrel with their partners, with their more senior partners."
Putin added that Assange's case is also relevant.
"They are after him because he leaked information, which he received from US defense, which detailed the actions of the US army in the Middle East and in particular in Iraq."
Source: http://rt.com/news/262669-putin-interview-fifa-arrests/
~~~~~~~~~~~~~~~~~~~~~~~~~~~~~~~~~~~
Putin Lashes U.S. on FIFA Probe as Russia Denies Wrongdoing
By Andrey BiryukovHenry MeyerIlya Arkhipov
May 27, 2015 – bloomberg.com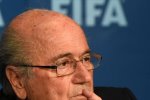 Russian President Vladimir Putin accused the U.S. of using a corruption probe to try to block the re-election of FIFA chief Joseph "Sepp" Blatter for resisting attempts to remove Russia's right to host the 2018 World Cup.
"At its root this has nothing to do with Russia," said Sergei Markov, a Kremlin-linked political analyst. "This is about Washington taking control of FIFA."
Full Article : bloomberg.com
~~~~~~~~~
Fifa crisis: Blatter denies responsibility and rebuffs Platini plea to resign
'I can't monitor everyone all the time,' says president of football's world governing body
~~~~~~~~~~~~~~~~~~~~~~~~~~~~~~~~~~~
Australian police asked to investigate $500,000 payment to Fifa's Jack Warner
Whistleblower asks police to investigate payment from Football Federation Australia made as part of Australia's unsuccessful bid to host 2022 World Cup
Blatter REFUSES to step down as FIFA president
Sepp Blatter has refused Michel Platini's request to step down as FIFA president following the £100m corruption scandal. The French chief of UEFA met Blatter one-on-one on Thursday and asked him to quit but he refused, saying it would not be possible before Friday's presidential election. The UEFA president confirmed that all his member nations in Europe have been asked to vote for Blatter's opponent, Prince Ali bin al-Hussein, after two separate criminal probes were launched into FIFA. Platini has not ruled out the possibility of a World Cup boycott if Blatter is re-elected, saying 'we will be open to all options.'
Senators want FIFA to move 2018 World Cup out of Russia
Thirteen U.S. Senators asked FIFA to consider taking the 2018 World Cup out of Russia because of what they call that country's "ongoing violations of the territorial integrity of Ukraine."
John McCain Wants To Move The 2018 World Cup Out Of Russia
Two weeks after pro-Russia separatists apparently shot down Malaysia Airlines Flight 17 as it flew over Ukraine, Sen. John McCain (R-AZ) is calling on FIFA to move the 2018 World Cup out of Russia as a way to exert leverage on Vladimir Putin.
Fifa corruption inquiry: Sepp Blatter under pressure
Fifa president Sepp Blatter has chaired an emergency meeting under growing political pressure over a corruption scandal that saw arrests on Wednesday. UK Prime Minister David Cameron is calling for Mr Blatter to resign. Russian President Vladimir Putin has backed Mr Blatter for a fifth term. Mr Blatter says he has no intention of resigning, the BBC understands.
FIFA corruption scandal: What happens next?
The unprecedented twin investigations into FIFA have demonstrated that the opaque organization is subject to the law, not above it. The Swiss are looking into the controversial 2018 and 2022 World Cup soccer bids, which awarded the games to Russia and Qatar, respectively.
Fifa key sponsors Visa, adidas and Coca-Cola pile on pressure in wake of corruption scandal
Fifa's major sponsors have put pressure on the organisation in the wake of an unfolding corruption scandal, after the launch of two criminal probes and the arrest of nine Fifa officials. Visa, one of Fifa's biggest sponsors, has threatened to withdraw its funding altogether and described its "disappointment" with football's under-fire governing body as "profound".
~~~~~~~~~~~~~~~~~~~~~~~~~~~~~~~~~~~
$2.5 million bail for former National Security Minister on corruption charge
May 27, 2015 – guardian.co.tt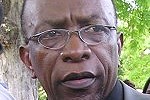 Fomer Minister of National Security Jack Warner was granted $2.5m bail on 12 charges of fraud, racketeering and money laundering.
Warner appeared before Chief Magistrate Marcia Ayers-Caesar in the Port-of-Spain Magistrates Court on Wednesday afternoon.
He was represented by Fyard Hosein, Rishi Dass and Nyree Alfonso.
He was ordered to surrender his passport and report to the Arouca police station twice weekly. The matter was adjourned to July 9.
According to reports, Warner had earlier surrendered to officers attached to the Fraud Squad, after a provisional warrant was issued for his arrest on Wednesday.
Full Article : guardian.co.tt