By Sean Douglas
October 22, 2010 – newsday.co.tt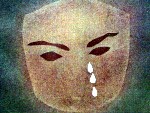 THE Rape Crisis Society yesterday called on Government to pass laws to hold parents responsible for sexual offences done by their children. "Some of the perpetrators of these heinous sexual assaults are teenagers and thus are not liable for prosecution."
The Society wrote to media houses to support the Evidence (Amendment) Bill 2010, under debate in the Senate, which makes it easier for victims of sexual abuse to testify in law-courts.

While the Bill stops a rape-defendant from challenging a rape victim for her late reporting or non-reporting of the offence to a sympathetic ear ahead of her police-complaint, the Society wants to see no statute of limitations for sexual offences. The Society revealed that most cases of incest, child sexual abuse and rape are committed by close acquaintances (including family members) of the victim. "In our 2009 Annual Report, acquaintances ranked first on our listing of perpetrators of incest and child sexual abuse (11 perpetrators)," said the Society. "The statistical data of rape cases of that same year revealed acquaintance rape ranked the highest, with 23 persons attending counselling".
To further explain, the Society cited their 2008 Annual Report. "The degrees of relationship proximity between the perpetrator and the victim can influence the frequency and duration of sexual abuse. Close relationships are likely to involve frequent sexual encounters extending over a longer period of time."
The 2008 report lamented that in such situations, the victim may also suffer emotional/psychological abuse as well as physical abuse as the perpetrator tries to reduce the likelihood of disclosure by the child.
The Society said rape violates not only a victim's body but also her psychological and emotional well-being. "It sometimes takes years for some survivors to face up to this ordeal," said the statement.
Surviving rape requires courage, determination and personal strength. "Time is also very important because the process of healing is just that — a process." The Society said rape affects everyone, not just the survivor. "The family unit is forced to face an unbelievable and unnecessary level of stress," said the statement. "The mental and physical health of the survivor must be looked after because there is always the possibility of becoming infected with sexually transmitted infections including HIV."
The Society suggestions measures to counter rape. "It is important to establish the legal framework for dealing with the rapist but equally important that Health and Family Life Education be introduced in all educational institutions.
The Society would like to recommend that all survivors of rape, incest and child sexual abuse be offered counselling and the benefits explained in detail." On Wednesday, six boys aged 15 to 16, were each granted bail of $85,000 for the alleged gang-rape of a 12 year-old girl from their secondary school.
http://www.newsday.co.tt/news/0,129534.html