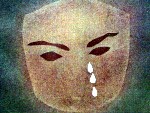 THE EDITOR: I wish to bring to your attention the detention of my 17-year-old daughter in the United States of America. She boarded a Continental flight at Piarco International airport on the night of Monday 5th July, 2010, at 9 p.m. to catch a connecting flight from New Jersey to Maryland. Upon arriving at the Immigration Transportation Hub at Newark International she was detained and remains so at present.

Upon being informed through a hysterical call from her that she had been detained at the airport early the next morning (Tuesday 6th July, 2010), I contacted relatives residing in New York to hastily travel to Newark to resolve the unknown situation. They are yet to see my daughter. Instead they were given the 'run around', having met with three different individuals who claimed to have no knowledge of having detained anyone by that name. Only after determined efforts to speak with a supervisor did someone then notify them that she had been put on a returning flight to Trinidad – some three hours after they arrived.
At 3 a.m. on the morning of Wednesday 6th July, 2010, I was awakened by my daughter's frightened sobbing, notifying me that she was told that she would be going somewhere in San Francisco and that should her birthday arrive and she turn 18years of age, that she would then be sent to a facility for adult illegal immigrants and detained there for a year before being allowed to return to Trinidad and Tobago.
Thankfully, I had the presence of mind to save the number from which she made the call and after repeated attempts to contact her at the number, it was apparent that it was the Hampton Inn, Room #433 in Franklin, Illinois, at which she had been made to stay the night. A call to the number 1-847-671-1700 at 1:30 p.m. eventually resulted in the discovery that not only was my daughter no longer at the Inn but she had been removed from there since 'earlier that morning'. Further questioning proved futile with regard to getting an exact time of departure.
As of Thursday 8th July, 2010, at 8:43 a.m., I have been told by the Ministry of Foreign Affairs, Trinidad and Tobago that she is now being referred to as Alien # 87944457 and has been transferred to the Southwest Key Programme, Pleasant Hill, CA 94523 where she has been forced to remove her braids to check for lice, to remove her newly done nails (a gift for her graduation) and her earrings. She has been begging to return to Trinidad since her initial detention at Newark International and has been ignored. I am in the process of contacting as many law firms as possible in California to seek legal counsel as any fool can see that this whole process was in violation of my daughter's fundamental rights. Why was she not placed on a return flight to Trinidad and instead whisked away secretly across state lines? Thus far she has been allowed a ten minute phone call (sounds familiar, as in the phone call given to prisoners upon their incarceration) on Wednesday night during which I had to endure her tormented pleas to return home. She is confused as to why she is in this position and further is being treated as though a hardened criminal. I view this entire fiasco as a blatant mistreatment of a minor. She has committed no crime; her luggage has been returned to Piarco since Wednesday 7th July, 2010. When will someone take a stand and ask questions as to what goes on when relatives travel abroad and their rights are infringed?
I wish to point out that American citizens are treated with respect, and courtesy when they enter any part of the world and I fail to see why the Department of Homeland Security, the U. S. Customs and Border Patrol finds it necessary to bully, torment and wrongfully detain a minor who has already been through so many personal trials and was simply hoping to have a vacation after not having done so for so many years.
Is there no accountability in the United States of America? Who are guarding these Customs and Border Patrol officials? Is this the way that visitors can expect to be treated based on the whim or fancy of the interrogating officer? Is it that parents/guardians have no rights? What of my distress at not knowing what has become of my daughter? Does the Border Patrol have any and all liberty to mistreat minors or those who cannot defend themselves or their good name in the name of National Security?
I beg you and anyone who is in a position to help, please, help me in finding my daughter. My concern as a parent and citizen of Trinidad and Tobago is to the welfare of my child, a minor, who has not committed any crime, traveling abroad alone, to be treated in such an inhumane and criminal manner. She will soon be 18, what will become of her then? Please investigate, spread the word. Please help me.
Thanking you in advance for any consideration or assistance you may offer.
Respectfully,
Ms. McCarter.
lisastan01@gmail.com