July 31, 2010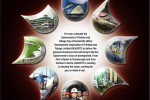 Madness in Sportt–Anil
Roberts added: "Errors, omissions, impropriety and downright corrupt practices… from the Caribbean Games, which never came off, to the legacy flag at Hasely Crawford Stadium, to the hiring of interns, the leasing of expensive SUVs, duplication of duties/responsibilities and the creation of a ghost roof at the stadium."
…'Prophetess would be proud'
SPORTS Minister Anil Roberts yesterday literally didn't know if to laugh or cry as he exposed $65 million in a clutch of dubious deals at the Sport Company of Trinidad and Tobago (SPORTT) in a hard-hitting speech in the Lower House.

…$2m flag still haunts Sports Company
The scandal and embarrassment of the $2 million legacy flag at the Hasely Crawford Stadium and the operations of the Sports Company of Trinidad and Tobago continue.
…Sportt played by the rules
Former Sport Minister Gary Hunt last night expressed surprise at the disclosures with respect to the Sport Company of T&T (Sportt).
…Former SPORTT execs deny Minister's claims
UTT paid Pena's rent
WORKS and Transport Minister Jack Warner yesterday alleged the University of Trinidad and Tobago (UTT), during the tenure of the former PNM government, paid rent for the Reverend Juliana Pena — spiritual adviser of then Prime Minister Patrick Manning — for one year on a property owned by eminent attorney Bruce Procope.
July 22, 2010
Ministry questions $30M AC units
Education Minister Dr Tim Gopeesingh will meet with the Education Facilities Company Ltd regarding the completion of secondary schools which require $30 million each for the installation of "highly sophisticated air-conditioning systems."
$6m nuts and bolts scam at T&TEC–AG
Nuts, bolts and washers were bought to the tune of $6 million by direct purchase rather than competitive bidding in T&TEC street-lighting project, Attorney General Anand Ramlogan said on Tuesday.
Rahael Group: AG misleading
THE Rahael Holdings Limited Group of Companies yesterday said statements made by Attorney General Anand Ramlogan about the group in the Senate on Tuesday were "inaccurate and misleading."
NIPDEC defends its actions in award of contracts
The National Insurance Property Development Company Ltd (NIPDEC) has defended its actions in the award of contracts for the supply of latex gloves for the nation's health institutions.
Clean up, move on, or both?
Following the People's Partnership sweep of the May 24 General Election, we, among others, asked the new government to concentrate on their legislative agenda rather than submit to the temptation to attack the previous government for their "known misdemeanours". We called upon them to allow the existing legal agencies to investigate what was known – then.
July 21, 2010
Billions Wasted
THE People's Partnership Government and the country's economy are reeling from billions of dollars wasted under its People's National Movement (PNM) predecessor over the last eight years through deals and transactions "with invisible price tags" attached to them.
Outrage
The Rahael Construction Group of Companies was "well fed" by the People's National Movement Government and it "amassed over $1 billion" in cost overruns on various projects awarded to it by the State, Attorney General Anand Ramlogan said yesterday as he zeroed in on companies associated with the family of PNM campaign manager John Rahael.
Rahael clan amasses $1b in cost overruns
AG Ramlogan in the Senate…
'Cost overruns in the billions' under PNM
It was cost overruns galore—running into billions—under the former People's National Movement government. It is this "rape and plunder" of the Treasury, Attorney General Anand Ramlogan says, that has fuelled his passion, which "should not be mistaken for road rage".
AG: Same gloves but at 50 per cent higher cost
There was squandermania with the purchase of gloves. That, at least, is the allegation of Attorney General Anand Ramlogan, who, in his anti-corruption treatise yesterday, told of "collusion" in the purchase of latex gloves. Ramlogan's declaration was supported by a letter, dated July 14, 2010, in which one supplier, Pharmaco, questioned the decision to award a contract for similar items at a cost of 50 per cent higher.
Glove purchase raises questions
NIPDEC awarded contracts for container-load volumes of gloves to Sun Crest International, paying a higher price than was available in the retail store to the man in the street.
PNM senator: Bring evidence to show corruption
Opposition Senator Faris Al-Rawi is daring Attorney General Anand Ramlogan to bring the evidence to support his claims of corruption and mismanagement against the former Patrick Manning-led PNM Government.
…Al-Rawi slams AG
OPPOSITION SENATOR Faris Al-Rawi yesterday criticised Attorney General Anand Ramlogan for claiming the country's economy was reeling under the weight of corruption which allegedly took place under the former PNM government.
July 18, 2010
Ailing hospital
IN recent years one has continually hoped that a line could be drawn under the continuing scandal of the ever-escalating costs of building the new Scarborough Hospital in Tobago. In that vein, we welcome the news coming out of Thursday's post-Cabinet media conference that Attorney General Anand Ramlogan has been mandated to commission a forensic audit on the troubled project.
'Somebody will be jailed'
The Government has launched an investigation into the award of a $299.8 million Udecott contract for the construction of six police stations just four days before the May 24 general election.
Mobilisation fee not paid due to election
Udecott chairman Jerlean John, meanwhile, has confirmed that Udecott entered into the contract with Bouygues for the construction of the police stations four days before the May 24 general election. John, speaking with Sunday Guardian yesterday, said the contract award had nothing to do with the impending election.
New Broadgate mess
The People's Partnership is now saddled with a $109 million debt to be paid by taxpayers—accrued interest on the billion-dollar Broadgate Place.
July 15, 2010
$67M A Year Upkeep
The annual operating cost for the three offshore patrol vessels (OPVs), in a deal with which the current People's Partnership Government is still considering whether to go ahead, is estimated at $67 million. Some $178 million has also already been "sunk" into the project, over and above the cost of the vessels (which is $1.5 billion).
£6000 per day to keep TT sailors in England
IT IS costing Government £6000 (TT$58,000) per day to keep 66 sailors from the Trinidad and Tobago Coast Guard in Portsmouth, England, where they have been stationed since last year undergoing training in the use of Offshore Patrol Vessels (OPV).
Rental scandal
ONE million dollars a month! That is the money paid by the former PNM regime in renting the premises at Melville Lane, Port-of-Spain, that houses Costaat, to a landlord whose family is allegedly a prominent backer of the PNM, according to new Minister of Tertiary Education, Fazal Karim, in his contribution to the Senate debate on the state of the economy on Tuesday.
Probe continues into Guanapo church
INVESTIGATIONS into the construction of the controversial Lighhouse of the Lord Jesus Christ church at the Heights of Guanapo in Arima, are ongoing and police are nowhere near to seeking advice from the Director of Public Prosecutions (DPP) Roger Gaspard on whether or not criminal charges can be laid.
DPP yet to see Malay documents
DOCUMENTS in the form of birth and marriage certificates obtained from Malaysia from the Attorney General's department which show clear familial link between former Udecott Chairman Calder Hart's wife Sherrine Hart and two directors of Sunway Caribbean (Construction) Limited, have not yet reached the office of the Director of Public Prosecutions.
July 14, 2010
Hart, Sunway Link is True
DOCUMENTS obtained from Malaysia by the Office of the Attorney General, have been formally authenticated, showing a clear familial link between two directors of Sunway Caribbean (Construction) Limited and Sherrine Hart, wife of Udecott's former executive chairman Calder Hart.
Manning asked to explain Broadgate report
ATTORNEY General Anand Ramlogan is calling on former Prime Minister Patrick Manning and former Public Administration Minister Kennedy Swaratsingh to explain their role and involvement in a US$20 million land deal with Transcorp Credit Union (TCU).
…British QC to probe Broadgate project
Government has secured the services of British QC Alan Newman to advise whether there was fraud in the controversial billion-dollar Broadgate Place project in Port-of-Spain.
'No more $$ for offshore vessels'
Government does not have any more money to sink into a "black hole" created from the multibillion-dollar contract to acquire three Offshore Patrol Vessels (OPVs), says Prime Minister Kamla Persad-Bissessar. Persad-Bissessar…
…Sailors' training stopped
Sixty-five sailors were six weeks away from being able to command the Offshore Patrol Vessel (OPV) Port of Spain, when the training was stopped, pending a Government decision…
July 13, 2010
A boat named Su
WHILE we welcome the call by Minister of Works, Jack Warner, for action to be taken against anyone found to be criminally liable in the $50 million purchase of an old used catamaran fast- ferry that has been dry-docked rather than used as a water-taxi, we fear this case is likely to be only the tip of the iceberg of dubious spending by the former administration.
Project 'totally above board'
The Board of Directors of the Transcorp Development Company Ltd and Broadgate Place Property Company Ltd have described as "inaccurate and misleading" statements made by Attorney General Anand Ramlogan.
'…never entered into any transaction'
The University of Trinidad and Tobago (UTT) yesterday denied that it has ever been involved in any transaction in any capacity with Transcorp. The university was responding to statements made by Attorney General Anand Ramlogan at a political meeting in St Augustine on Friday night and reported in this week's Sunday Express.
July 12, 2010
Govt to review $5b contract
GOVERNMENT is considering scrapping the multi-billion dollar contracts awarded for the acquisition of three Offshore Patrol Vessels (OPVs) and four AW139 helicopter gunships, by the former People's National Movement (PNM) government.
Hot water for marine security
There's a term for people who buy the newest technologies, eager to enjoy the benefits and sometimes nightmares of working with new solutions to old problems. Who would have thought that Trinidad and Tobago would have turned out to be an early adopter of marine technology, placing an order with BAE Systems for the design, construction and delivery of three 90 metre Offshore Patrol Vessels (OPV).
Sorry sound of silence
If the allegations coming thick and fast from the People's Partnership Government are true, then the previous PNM regime was even more incompetent than citizens suspected. Indeed, incompetence may be the least of the sins of the Patrick Manning regime.
July 11, 2010
Udecott racks up $7.7b debt
The shady and mysterious operations at the Urban Development Corporation of the T&T (Udecott) is in no way close to being unravelled. A Sunday Guardian investigation revealed that the mess continued after the resignation of former executive chairman Calder Hart, and mere weeks before the May 24 general election.
Udecott still owed $96m by Government ministries
A $1 million T&T Electricity Commission (T&TEC) bill paid for the Prime Minister's Diplomatic Centre at St Ann's was only part of the outstanding $168 million owed by various Government ministries for projects and services at the end of March.
$5B Failure
The former People's National Movement (PNM) government must take full responsibility for the delay in the delivery of the three multi-billion-dollar offshore patrol vessels (OPVs), which were the first of its kind to be built by BAE Systems at Portsmouth Naval Base, England.
$1 billion 'scandal'
…AG says Broadgate matter being investigated
…AG: Deal saddles State with $1b debt
Attorney General Anand Ramlogan intends to seek expert advice from Queens Counsel to determine whether there was any wrongdoing in a matter involving former public administration minister Kennedy Swaratsingh where he ignored warnings days before the general election from lawyers in his ministry about a loan which could cost taxpayers up to a $1 billion by default.
Jack: Charges for buying old boat
MINISTER of Works Jack Warner hinted that persons responsible for spending $50 million to buy an old catamaran fast-ferry that has been dry-docked instead of put to use as a water-taxi in Trinidad could face criminal prosecution.