The statement from the Office of the Prime Minister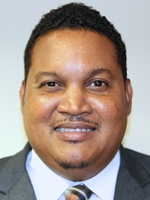 Today, (April 10, 2018) Prime Minister Dr the Honourable Keith Rowley advised Her Excellency Paula-Mae Weekes, President of the Republic of Trinidad and Tobago in keeping with the provision of Section 3(9) of the Constitution of the Republic of Trinidad and Tobago, to revoke the appointment of Mr Darryl Smith as Minister in the Ministry of Housing and Urban Development.
This following a meeting between the Prime Minister, the Minister of Planning and Development, the Honourable Camille Robinson-Regis and Mr Smith during which new information came to the attention of the Prime Minister.

The meeting also resulted in the appointment of a committee to thoroughly review the circumstances surrounding the dismissal and payment of compensation to Ms Carrie-Ann Moreau at the Ministry of Sport and Youth Affairs.
The committee is to be chaired by former Permanent Secretary and Human Resource Expert Ms Jackie Wilson, and includes Ms Folade Mutota of WINAD and Attorney-at-Law Ms Elaine Greene. The committee is expected to report in two weeks.
It is anticipated that all parties involved in any non-disclosure arrangement in this matter will lift such impediment so as to allow the fullest examination of the facts for the benefit of the public.
~~~~~~~~~~~~~~~~~~~~~~~~~~~~~~~~~~~
PM reshuffles Cabinet amid calls to fire Sport Minister
By Clint Chan Tack
April 10, 2018 – newsday.co.tt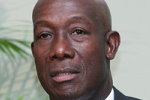 AS IF to prove he really meant he has full faith in his Cabinet, Prime Minister Dr Keith Rowley did not fire anyone in the latest reshuffle announced yesterday, but instead moved around several ministers chief among them, Sport Minister Darryl Smith, who is now junior Housing Minister and will be working with Rowley, who has assumed the Housing Ministry portfolio.
At the post Cabinet press briefing last week, Rowley declared his full confidence in the Cabinet and also said he will investigate several claims and allegations arising out of the sex scandal within the Sport Ministry in which an official was paid $150,000 by tax payers not to pursue a sex suit filed against a Ministry official and also to sign a non-disclosure agreement.
A release from the Office of the Prime Minister stated Rowley advised President Paula-Mae Weekes to revoke Diego Martin Central MP Smith's appointment and reassign him as junior minister in the Housing Ministry. As a result of this move, Smith is no longer a Cabinet minister. Rowley also advised Weekes to appoint himself as Housing Minister.
Full Article : newsday.co.tt