By Stephen Kangal
December 23, 2016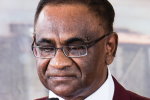 There was a quite visible and audible dearth in the House lacking the requisite international relations expertise to analyze and dissect the internationally illegal imposition of US-domestic FATCA on T&T from a foreign policy/international law perspective.
That important missing dimension, after T&T has been an active international relations participant for 55 years of statehood/UN multilateral diplomacy/foreign policy-making, has tarnished our international image, national pride and reputation.

What was needed was at least one MP who would have been able to demonstrate how FATCA/IGA and the coercive methods being used to inflict it on T&T by a foreign imperialist government; that is to say, the Treasury Department/IRS of the USA. FACTA has compromised and indeed sabotaged the independent conduct of our foreign policy/ domestic law-making capacity to enlist T&T as an unsuspecting cog in the wheel of the extra-territorial reach of the US Treasury geared to prosecute US tax dodgers.
Reciprocity is an after-thought—an appendage to make FACTA and the IGA more palatable to T&T.
FACTA constitutes such a dangerous precedent to be further exploited by the Global Forum down the road that the current ambivalence of the Opposition to participate in the legislative process dubbed as allegedly urgent and pressing must be understood and appreciated.
For a party that just demitted the governance of T&T and that was actively involved in treating with FACTA since 2011, UNC's reluctance to submit indiscriminately to the orchestrated exaggeration of the impending doomsday scenario by the Government would appear to be politically and nationally correct.
They should not be vilified by those innocent apprentices/political neophytes who occupy the garrulous and impetuous front benches of the PNM because they need three Opposition votes at least. This is not tyranny but democracy.
The Minister of Finance does not appreciate the gravity of the political embarrassment inflicted on T&T when he admitted in Parliament that he has been dodging US-bullets since the assumption of office, reminiscent of the 1990 rape and assault of our democracy in the Chamber, albeit a different one.
He has no problem with subjecting T&T to the imposition of American coercion, issuance of threats, illegitimate deadlines, grey-listing, black listing, reprisals, undermining the independence and sovereignty of our Parliament and the much-touted shutting down of T&T against all recognised international standards of diplomatic/economic relations.
The Bankers Association, Amcham, the Chamber of Commerce and others could not care one iota about the territorial integrity, national pride, sovereignty and political independence of T&T once FACTA facilitates the achievement of their super-profiteering, exploitation-prone domestic agenda and business plans.