November 12, 2016 – newsday.co.tt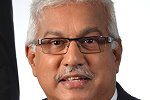 "JUSTICE must be tempered with mercy." These were the words of Health Minister Terrence Deyalsingh as he announced there was a second chance being offered to the young female intern who cried wolf after claiming she was held up at gunpoint and robbed while on duty at the Port-of-Spain General Hospital, last month. However, after investigations were carried out, it was found that the intern had lied. She told investigators she was "under stress." She was dismissed from the North West Regional Health Authority (NWRHA), under which the PoSGH falls. Deyalsingh said the intern, while no longer employed at the NWRHA, has been given six months to produce documentary evidence that shows she was fit and proper to resume duty.

"We are not throwing away this young individual's career because the country has invested millions of dollars via GATE (Government Assistance for Tuition Expenses) and training to bring an intern up to the level that he or she is.
"I can tell you, once she presents certain evidence to the CEO (chief executive officer) and the permanent secretary that she is fit to resume duties, she is free to reapply for her position in six months. That's the type of justice we want to have," the minister said.