'I nearly joined Isis'
By Shaliza Hassanali
November 22, 2015 – guardian.co.tt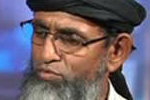 Thirteen years after Umar Abdullah, leader of Waajihatul Islaamiyyah, also known as The Islamic Front, was sought by US and British Intelligence for supporting al-Qaeda, the Taliban, and jihad (holy war), he has admitted that he almost joined the Islamic State of Iraq and Syria (Isis) as a frontline fighter.

Abdullah, 48, confessed that he was almost tempted last year by several of the 89 local men, some of whom with their wives and children journeyed to far-flung war-torn Syria to fight for Isis, but good sense prevailed.
In analysing the men with whom he interacted, Abdullah said the recruits had common characteristics—they lacked patience, were arrogant, could not live among non-Muslims, and had marital problems. He said many of them were marginalised because of their religion.
What prevented him from going to Syria, he said, was his past experience of being hounded by US and British Intelligence and chairing the Bon Accord Action Council, which falls under the Citizens Security Programme of the Ministry of National Security. The programme is aimed at reducing crime and violence.
Though he has now turned over a new leaf in life, Abdullah is still monitored by a Special Branch officer.
On Wednesday, Abdullah, who shifted from his Princes Town home and took up residence in Tobago, to avoid constant harassment by local and international police, said he has learned from his mistakes.
Full Article : guardian.co.tt