By Stephen Kangal
March 27, 2015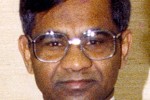 The modernization and establishment of the dual carriage-way of the new Southern Main Road in Caroni that was formally commissioned by the Honourable Prime Minister Kamla Persad-Bissessar on Wednesday 18 March had the unfortunate effect of destroying a unique chapter of local history. A land-mark bus stop was built in Frederick Settlement in 1952 resulting from representations conducted by the village first County Councillor, the late Rangasammy Chatee served to insulate and provide shelter to residents from adverse weather conditions until 2014.

The brick-work was hand-made on site from cement and sand using a makeshift wooden mould. Similar blocks common at the time were also used to build the near-by Presbyterian Church as well as the Offices of Caroni Ltd's locomotive terminus and junction yard. The latter was also destroyed by SIS recently to make way for the new MVA Building. This small building could have been preserved just as the Fire Brigade Station incorporated into the NALIS Building.
To compound the uninterrupted desecration of the built heritage in Caroni a colonial style building (shown below) that housed ex-patriate English overseers and was converted for use by the Mahatma Ghandhi Cultural Centre has also been demolished. There was no consideration for the rich history that it symbolized. It was constructed entirely of wood, stood the ravages of time and weather/ termites and was located in the Vishnu Boys large compound to be used a library.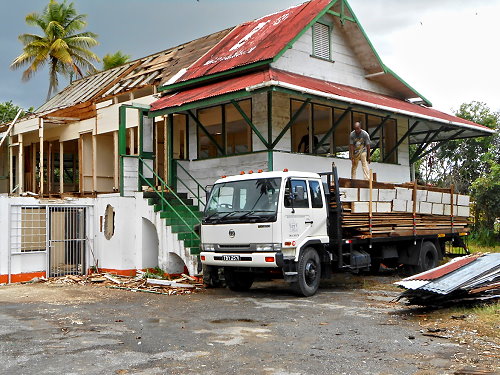 Overseer's Bungalow in Caroni being Broken Down
There is decreasing value in establishing a Sugar Museum in Couva and yet destroy unique and important historical land-marks in the other estates of Caroni Ltd.
Government must involve the Ministry of National Diversity and Social Integration in its pre-screening of the accelerated physical development programme taking place across the country so that artifacts/buildings that are rich in socio-economic history are preserved for the social benefits of posterity and the integrity of the various areas.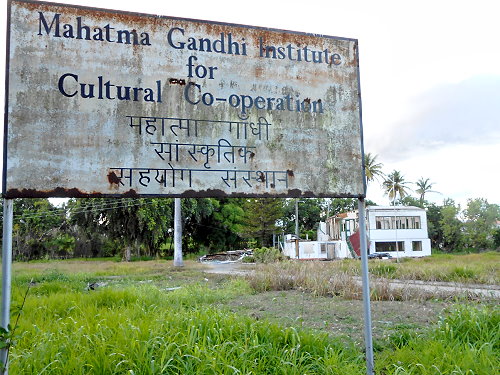 Further Demolition of the Building