By Dr. Selwyn R. Cudjoe
August 14, 2012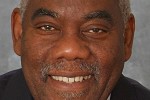 Just about when Kamal Persad Bissessar was celebrating the achievement of Trinidad and Tobago athletes who performed at the Olympics 2012 in Great Britain, I received an email from an African sister from Brothers Road. About ten years ago she had created a small company in that remote part of the country and was trying hard to make the best of herself. She wrote:

"It's hard to find words to express what Mr. Sharma has done to PSAEL. Hostile takeover comes to mind. My legitimate contract with PSAEL was terminated 2 ½ months ago by orders of Mr. Kalid Hassanali and Vice Presidents Mr. Bachan and Baldeosingh. I refused to perform services outside my scope of work unless a variation was added to my contract. It was given to someone who is not registered with either Petrotrin or PSAEL.

"I have obtained an excellent rating with PSAEL. But it does not matter now because we are being weeded out and replaced by party loyalists. People who have been registered without having resources or experience to service contracts are receiving [contracts] hand over fists."
While the nation is celebrating our success at the Olympics, one of our citizens and those who depend on her are in deep distress. She has lost her livelihood to others because she is in the wrong race, the wrong color, and belongs to the wrong party. All of the officials involved in this illegal and despicable discriminatory affair are Indian men.
I do not cite this incident to pour cold water on our Olympic achievements. I only mean to highlight the destructive, contradictory behavior that is taking place within the heart of the nation by contrasting our triumph in the former mother country and what's transpiring within our home society.
At the moment this African sister was penning her complaint; our prime minister was lavishing praises on the achievements of our athletes:
"This is a timely reminder to our nation that against all odds we can rise to achieve great heights. We also added another bronze…when our national men's 4 x 100 meters relay team won bronze on Friday [added] to our bronze in the 400 meters before that ensuring our nation won more medals at the Olympics than ever."
On Sunday evening she added the sterling performance of Keshorn Williams to the list of great achievers. He brought home the country's second gold medal in thirty six years.
Trinidad and Tobago could not have made those achievements if our athletes were selected on the basis of their race, party affiliation or skin color. They were successful because they, "while their companions slept/were toiling upward [in the day and] through the night." Their achievements and rewards were based primarily on their performance.
When one is judged by clear objective standards, size or color becomes irrelevant. One only has to watch the performance of the Jamaican athletes to realize that in fair competition they triumphed over the greatest athletic powers of the world. It has nothing to do with beating the odds as it has to do with creating a fair, open field where each is rewarded for his or her performance.
Jamaica is an older culture than Trinidad and Tobago. As such, it has congealed into a national entity quicker than T&T which has had to accommodate many cultures and religions into its nation-building enterprise. Tobago became a part of the political unit in 1889.
Trinidad is at another juncture of its development. Two years ago when I wrote Indian Time Ah Come, I suggested that T&T had reached a stage in its national development in which another ethnic tendency, albeit national, was articulating its grievances and demanding its pound of flesh. The nation is yet to come to terms with their bruising demands.
In the 1830s, Europeans were the major class in the society. If one left out the enslaved Africans, the Roman Catholics were about ninety percent of the populations. During that period the mulattos or the people of color consisted of a distinct group in the society. Today they are no more. In 1875, the major language spoken in Trinidad was French creole. Today, a majority of Trinbagonians speaks English. Societies change and re-cast themselves.
Today Indians constitute the ruling class and are moving ruthlessly to consolidate their power. Even if another party were to win the forthcoming elections, Indian dominance is so entrenched that in the foreseeable future, the contours of the society shall be different. One wishes that such a transformation be accomplished without the ruthlessness and fierce cutting down of Africans.
As we enter this new era, we should distinguish between the politics of rhetoric and the politics of reality. The former talks a good game about change while the latter hides one's nefarious purposes beneath a blanket of words. Expect to hear more of the former over the next few days.
The PP is proceeding with its objective with determination and vengeance that aren't good for the society. It may be true, as Prime Minister Persad-Bissessar says, "behind every dark cloud there is a silver lining. [That] for Trinidad and Tobago at this time there is a gold lining behind the dark clouds and tragedy of the floods as the 19-year-old Keshorn Walcott secured a gold medal for our nation at the Olympics."
Yet nothing can mistake the permanent dark (one could even say black) clouds hovering over the nation's horizon as the PP continues to deny black people the just rewards for their talents and achievements in fields that are not as easy to judge as the clean, objective result of an Olympic performance. Ethnic cleansing, no matter in what remote part of the country it takes place, does not bode well for our future.
Our future condition has little to do with "the odds." It has more to do with reigning in ethnic biases and suppressing racist proclivities that can lead to a dark, unforgiving future.
It is something our PM should be concerned about and the main lesson she should learn from our Olympic experience.