By Dr Selwyn R. Cudjoe
August 15, 2022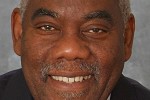 As the airplane hovered over the Northern Range, I knew I was home. I was happy but anxious-feeling. It was two and a half years since I left my country in April 2020, just before the borders closed. No one could have known the horrible Covid epidemic would bring so much sorrow to so many people.
A week before my departure from Trinidad I was supposed to fly to India, having been invited by the Indian government through its Academic Visitors' Programme. I was honoured. The letter described me as a "Distinguished Academician". I was supposed to deliver two lectures and looked forward to being exposed to India's technical and intellectual life. More importantly, I wanted to explore India's rich religious literature and its Hindu epic tales—the Ramayana, the Mahabharata, and the Bhagavad Gita.

Before I left the United States my physician had warned that I be careful. She suggested that going to India then was not the most appropriate thing to do. She put it this way. "If anything happens to you while you are away, do you think you would be taken care of properly?" I was not inclined to follow her advice until I realised how contagious this deadly virus was. I contacted India's High Commissioner in Trinidad, under whose auspices that kind offer was extended, and informed him that I had to postpone the visit.
I thought I would spend another week at home to continue research on a book I am doing about two of the Caribbean's finest preachers. Four days before the border closed to stem the spread of Covid, a friend alerted me that the border might soon be closed. Without taking any chances, I proceeded to Piarco, booked a seat on Caribbean Airlines, and left Trinidad that night. Three days later, the border was closed.
I was particularly petrified by Covid although I never got the disease. Since April 2020, I have taken two airplane trips: one to Ohio for a Beautillion, a coming-of-age function, for my grandson; and another to Duke University, in North Carolina, where my younger daughter received a doctor's degree in divinity. Incidentally, she and her husband, Andrew Wilkes, just published Psalms for Black Lives, Reflections for the Work of Liberation, the launch of which I attended in New York this last week.
About two years ago I had knee replacement surgery, which I wrote about previously. I thought things were coming along fine, until two months ago when I was struck by a sciatica nerve pain on the same leg. The pain is/was unbearable. The medical journal describes it as a common type of pain that affects your sciatica nerve, "which extends from your lower back through your hips and butt down the back of each leg".
I have had other medical procedures, but this pain was the worst. It was sharp, piercing and intense. A friend said to me: "On mornings yo' 'fraid to put yo' foot down on the floor." He was correct. For the first two months, I walked around in pain from the time I got up to when I went to bed. The only relief I had was when I went for a walk or exercised at the gym. In the evening the pain subsides, but the next morning it starts up again.
The doctors weren't much help. About three weeks ago I got an appointment with a neurologist at the Massachusetts General Hospital to see about my sciatica complaint. He advised that I get off the Naproxen (a strong pain reliever) which my primary physician had put me on. He didn't say it, but I got the feeling that he thought it was useless in my case. He simply said to stop using it, which I did.
He also said the pain would subside in time. The medical literature suggests sciatica might be short-lived (acute) or long-lasting (chronic). I am not sure what type of sciatica I have, but it pains me even as I sit to write this article.
When I saw my neurologist, my first question was, "Am I free to travel?"
I wasn't sure I could endure a five-hour trip just sitting in one spot, even though I knew I could get up and take occasional walks down the aisle.
He said he saw no problem with my travelling, but I had to be careful.
That was all I was waiting for. I immediately called American Airlines and bought a ticket since that airline usually breaks its journey to Trinidad in two parts: it stops at Miami before proceeding to Port of Spain. I could ease my pain by taking a long walk when I reached Miami.
When I walked out of the T&T airport and saw the Northern Range from the ground, I knew I was home. Since birth I've lived in Tacarigua, at the foothills of the Northern Range, caressed and soothed by the warmth of its breezes. Even as a child, I was buoyed by the sentiments of Psalm 121: "I will lift up mine eyes unto the hills, from whence cometh my help…/ The sun shall not smite thee by day, nor the moon by night…/ The Lord shall preserve thy going out and thy coming in from this time forth, and even for evermore."
Once I had seen the hills, I knew I was home. I thanked the powers that be for preserving my coming in and my going out.
Yesterday morning, while walking around the Eddie Hart Savannah, I met a fellow sciatica sufferer. She, too, was walking to relieve her pain. I felt even more at home.
We do not always appreciate our homeland, but absences make us appreciate the blessings of home.