By Jada Loutoo
October 15, 2021 – newsday.co.tt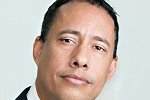 AS of midnight, the country will, for the first time since Independence, be without a commissioner of police at the helm of the police service.
This is because the acting appointment of deputy Commissioner McDonald Jacob comes to an end on Friday, and the acting appointment of former commissioner Gary Griffith by the Police Service Commission (PSC) from August 18 was deemed unlawful hours before.

In a ruling on Thursday, Justice Nadia Kangaloo voided Griffith's appointment as acting top cop.
She also held the two legal notices which gave effect to both men's acting appointments were also unlawful and void.
The situation can put the police service in a tailspin as there must be a top cop to sign off on the provision of goods and services to keep the organisation running.
Full Article : newsday.co.tt