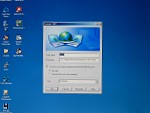 TSTT's dial-up and high-speed internet service was down for several hours yesterday, October 01, 2007, into late last night. We are unable to ascertain if this disruption was island wide.
We called TSTT's internet customer service number and the prerecorded message repeatedly said they were attending to other customers while we waited for over an hour and a half. We eventually hung up.
TSTT's automated telephone response seems to be just a put-off under the guise of service.

UPDATE: 10:49 AM
October 02, 2007
At 10:15 am we called TSTT (824-8788) to enquire about the internet disruptions, and after a few minutes the automated recording says the estimated wait is 60 minutes based on the volume of calls. That is utter nonsense. Why should people be waiting over an hour to get a representative from TSTT to attempt the customer service they tout? They appear to be busy doing more of everything while nothing gets better – just amounts to expanding bad service.