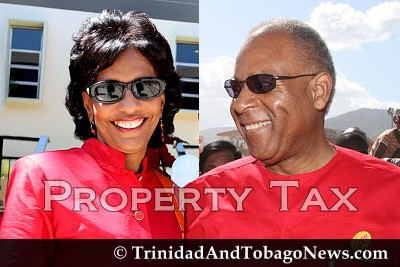 THE EDITOR: I am a small businessman running a corner shop from a small place underneath my house. When election called, I was hoping that there would have been much talk about property tax but what I am hearing is a very little. The new tax is a very worrisome proposal. I am about to finish paying my mortgage in the next two years. My wife and I working hard, let go all luxuries, saved money, cent by cent to pay up mortgage in 20 years.

Now I am losing my sleep with the worries if PNM wins, I have to start paying increased property tax. What it means is that I have to start back to work harder even after paying mortgage.
I am neither rich nor poor. I am not a retiree so I have no chance of relief. PNM wants to squeeze every penny possible from my hard worked savings. What I do not understand is that for collecting a few hundred million dollars of tax (almost nothing compared to what this government is spending out in excess of everything — summit, stadium, big buildings etc.), they want to invade our privacy.
D CHUNG
POINT FORTIN