By Linda E. Edwards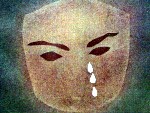 The screaming headlines of a woman beheaded by "A close family member"- always a husband, were stunning, even for Trinidad's papers. I found myself again asking why? What can people do to prevent this? The island is really so small that a woman cannot get away from a man who wants to hunt her down. Of course he drank poison. How often in the last five years has this scenario been repeated in Central? I said to myself that I wasn't going to write any more columns on women being killed by dotish men whom they should have left long ago. Then Ras Tyehimba wrote a piece that gave some hope. A man was talking to men about the serious issue of how they treat women. His piece did not generate half as much comment as did the pieces I wrote first on the issue of land reform in Zimbabwe, and then on the issue of "Indians" pleading for 'rescue from discrimination' to the Indian Vice- President. This latter piece resulted in twenty nine comments. There are thirty-two listed, but three are clarification and additional documentation from my own keyboard.

Am I to understand from all of this that the issue of "Indians" claim to discrimination, and my response to it, and the issue of how we finally reconcile the bill due for white colonial exploitation in the non-European world are far more important than the issue of how men in Trinidad , some, not all, treat their wives? Is off with her head to be the new norm in marital relations, after many years of marriage? Is this to replace the divorce court?
There was Julia Cummings, throat slashed in a maxi-taxi in Princes Town Car park, and people thought he was just giving her some cuffs. There is the other wife of forty-six in Central whose husband chopped her up, and casually walked away wiping his blade, as if he had finished work. Then there was the one in D'Abadie who said her husband had sold her son to someone, and moved in with her father. She was found chopped to death on her front porch, and the list goes on, including the soon-to-be graduated teacher at the college whose body was dumped on the road to the college as exams were beginning. Then this week too, the Columbian woman living with the Texan turns up murdered. Who did it? Three foreigners on our soil treating it as the murder capital of the world? If all these dead women could reach out to those living in poor relationships, what would they advise?
And in the elegant magazine, " The Smithsonian" a beautiful ad for Trinidad and Tobago put out by the Visit TT.com people. Green, lush, tranquil.. Also, there are the pictures I downloaded from the newspapers websites, The Guardian, Express, Trinicenter and Newsday, for use in my workshop, in New Mexico. People were fascinated. Indian brides in red saris, other brides in white, double wedding ceremonies for brothers, Emancipation Day Programmes. Chinese Dragon boat races, and the background view of the achingly beautiful road to Maracas Bay. You should go, I advise. Now supposing some took me seriously and arrived this week, would they wonder what part of hell they had ended up in? Would they get on the next plane out?
How do we explain this deadly beautiful place to ourselves? Strangers could leave if they find it oppressive. We, who consider it ours, even if we live away, have nowhere else to go. Each source of pride, touches us with beauty; each stab of pain, hurts.
Perhaps it's our history. We learned too much about the fate of the wives of Henry VIII. There are too many mighty kings running around the place with a cutlass for a sword, a rope for a sash, and a wine-cup of grammoxone in their hands.