By Dr Selwyn R. Cudjoe
March 31, 2020
PART 2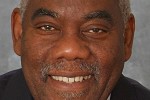 In response to my column of three weeks ago, "Black Betrayal," a critic attacked me in a slanderous manner. Mercifully, the Express deleted the more vitriolic aspects of his original letter. He claimed I invented Aaron St. John to carry on my nefarious agenda.
St. John responded:
"My name is Aaron Kerwin St. John, son of Gemma St. John, and grandson of Ester St. John. I am very real although certain persons would choose not to see the truth…They would rather we, the ordinary people, just shut up and be sad, unhappy, and poor, and continue, no matter what, to support this wickedness called governance by the PNM.

"PNM has deceived our parents and grandparents and thousands of poor simple and ordinary black people. Every African community is in trouble with gangs, crime, guns and inequality in the distribution of our country's wealth. We have been waiting for the PNM to make our lives better but our lives are not changing. Our grandparents and parents owned nothing. So black people children don't inherit nothing from our parents but an old house, old appliances and a crime infested community" (March 14).
On Wednesday Anthony Wilson questioned the propriety of a $1.5 billion bond offering that was given to NCB Global Finance of which Angus Young, the brother of Stuart Young, is the CEO.
Wilson notes that the $1.5 billion bond that NCB Global Finance Ltd. received "has a term of 20 years and carries a fixed interest rate of 5.74 percent per annum. That means that the government must pay $86.1 million a year for the next 20 years to the bond holders or a total of $1.722 billion in interest on the life of the bond.
"The issues include that in its Request for Proposals for the $1.5 billion bond, the Ministry of Finance may have deviated from established practice by omitting some traditional bidders from the mandate to raise money for the government" (Express, March 25).
On March 9, Kamla Persad-Bissessar listed the loans (TT$357 million) the government borrowed from NCB Global Finance. She asked: "How is it that a company which has such small asset base (TT$383 million) is able to loan the Government close to TT$ 1 billion" (Monday Night Forum). Now we have added another TT$1.5 billion.
Subsequently Persad-Bissessar queried the NCB bond transaction of which Wilson spoke. The Minister of Finance responded: "When we borrow from Scotia or Republic Bank, we borrow from the bank….So the Government has borrowed from NCB, not from Angus Young. That is the absurdity of what the Leader of the Opposition is saying. Angus Young is just an employee of NCB. NCB is majority owned by Michael Chin-Lee. Angus Young just works there" (my italics).
Angus Young isn't just another NCB worker. It is entirely appropriate for Persad-Bissessar to query the probity of the government's largess to NCB.
The Minister of Finance disdainfully dismissed Kamla's concerns: "How on earth could an entity that is owned by a Jamaican billionaire benefit the brother of a Cabinet minister? It's nonsense and I didn't know why the Opposition Leader continues along those lines….It's nonsense."
Wish it were nonsense.
Other questions still remain: Was there a competitive request for proposals to underwrite the Government's bond? If so, what are the names of the other bidders and what were their interest rates, legal fees and commitment fees? Shouldn't the Ministry of Finance disclose the responses of the other bidders in the interest of transparency?
Our government bonds are analogous to the $1.2 trillion municipal bond market in the United States. All this easy money breeds "a thick layer of sleaze atop many municipal financings, with corruption tracing from white-shoe Wall Street firms all the way…to a state governor's spouse. Today's municipal bond market presents a sordid tale of fast dealing, price manipulation, even bribery" ("The Big Sleaze in Muni Bonds Mix Politics, and Big Taxpayer Subsidies," CNN Money).
Terrence P. Para, one of the authors of the above article, shares the following story: "In March of last year, a dentist, one Dr. Billy Collins, began serving a 5 1/4 -year prison term for extortion and tax fraud. Collins who was married to Martha Layne Collins, governor of Kentucky at the time her spouse committed his crimes, regularly demanded that Wall Street firms pay him if they wished to do municipal bond business with their state."
I do not claim that any shenanigans necessarily took place in the NCB transaction but it is disingenuous to suggest that there is no connection between politics and bond transactions. It is entirely appropriate for Persad-Bissessar to raise concerns about what transpired in that transaction, especially when it is the largest T&T dollar bond issued by the current administration.
I have been asking why the black members of the Government and their families are not as fortunate in their dealings with government as their non-black counterparts. I have said: "The rabble is looking, listening and whispering that the PNM continues to betray black people, its main supporters….
"Whispers on the ground suggest that the higher echelon of the PNM feel they can whine on and insult its black supporters and at election time, all they have to do is 'throw some corn for de fowls and de fowls go nyam it up" (May 28, 2019).
This is why St. John's comments are so important and the bond arrangement with Angus Young's company should be subjected to further circumspection especially after our global ratings have decreased to BBB- from BBB which will result in the further deterioration of the country's growth in the next few years (S&P Global Ratings, March 26).
I will return to this topic next week.