La Brea massacre suspect captured
The TTPS tweeted: "The suspect in the gruesome murders of four people on Tuesday at Sobo Village, La Brea, is held at around 9:10 a.m. (18.03.18) walking along a roadway leading out of St Albans Quarry, located 200 metres off the Valencia Stretch."
BONE-CHILLING. Blood-curdling. Horrific.
Newsday Editorial
March 16, 2018 – newsday.co.tt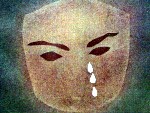 Mere days after the commemoration of International Women's Day, the nation is now coming to terms with a crime the nature of which sets a new low in our country.
Yet again, the case involves reports of a jilted lover — a man who felt the gruesome massacre of innocent people was a just reward for being rejected by a woman.

But the brutal murders of Abigail Chapman, 41, her daughter Olivia, 15, and Olivia's schoolmate Michaela Mason, 14, are reminders that crimes against women affect all of us. Also murdered was Abigail's landlord, retired school teacher Michael Scott.
What must have been going through the mind of the killer when he killed all of these people in cold blood?
Full Article : newsday.co.tt