By Stephen Kangal
October 27, 2015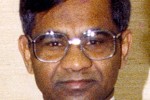 The unfortunate, intentionally political mileage-grabbing, wholly incorrect, barrel-scraping and wholly unnecessary statement made by the Minister of Foreign Affairs (MFA) Senator the Honourable Dennis Moses during the recent Budget debate concluded in the Senate in which he attempted to uphold to national ridicule and blame the former T&T OAS Ambassador, Dr Neil Parsan for seeking employment in the OAS to which he was accredited, is so superficial and annoying because it is reflective of tenour of the other interventions we have had to endure from the current cadre of the young and inexperienced Government ministers who seem to be grasping at elusive straws in the wind for gaining public attention and indulging in the ubiquitous and monotonous blame game.

What irks me is that Minister Moses, former Foreign Service Officer (FSO), did the same thing while he was employed as a diplomat in the MFA. If that act of personal survival/ advancement employed by Dr Neil Parsan is a sin of betrayal against the interests of the GORTT, which it is not, then he Senator Moses is the quintessential sinner of them all.
The GORTT has had a clear policy that has been consummated into a current settled practice that does not discourage its professional personnel from seeking attachments/employment in international organisations even when they are in its employ. This can be justified because of the benefit that can and do accrue to T&T as well as to the employees in terms of exerting influence and attracting aid programmes- all beneficial to T&T. It is called secondment to international organisations whereby seconded employees retain their substantive positions in the Government, their period of attachment is included in the calculation of their retiring befits, are issued with diplomatic passports and can be granted privileges at customs when returning to T&T including the duty free importation of a vehicle once the assumption of the appointment or secondment was previously Cabinet sanctioned. Ambassador Parsan was not a career diplomat but a political appointee by the PP even though he could have sought formal Cabinet secondment to the OAS post.
Ambassdor Parsan did nothing unusual, detrimental nor damaging to T&T as the Minister falsely alleged because if what Moses alleged he did is so unpatriotic and so wrong, then Moses is the original culprit and guilty of the same "offence" that he alleged.
Minister Moses whilst still employed as an FSO by the GORTT post-1987, lobbied the Commonwealth Agricultural Bureaux International (CABI) to become its Regional Representative to the Caribbean and Latin America and was based in St. Augustine. He had to give up this secondment post because of proven incompetence.
After this, while still employed as an FSO at the MFA, after the CABI debacle, he that is Senator Moses, lobbied Deputy Secretary-General of the OAS Ambassador Christopher Thomas for appointment as the OAS Representative to Guyana and later on to Dominica.
Ambassadors Edwin Carrington, Colin Granderson, Christopher Thomas, Arthur Grey, Francis Mc Barnette etc all served in and were seconded to International organisations under the prevailing system of secondment that is part of the corpus of State practice internationally.
What is the grouse of Senator Moses? Let us hear what you have in mind for re-engineering your Ministry's work programme to respond in these challenging economic times for T&T.