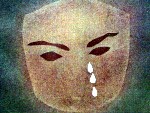 They did not kidnap and rape anyone important.
Comment by Linda E. Edwards
There is a shady gray area where the minds of many men seem to "lurk". It is the area of "rough sex", "stealing a piece(tiefing)", "she asking for trouble", and "she like it so". This gray area of fantasy sends men to watch movies that women, sensible women, would not be caught dead watching. It sends them to "gentlemen's clubs" – titty bars and "cat houses" to see acts of sex, real and simulated, that their wives would not perform for fear that their husbands beat the daylights out of them. "Wey she learn that from? I ent teach she dat". Men still make clear distinctions about women and sex.

This gray area, that belongs really in the dark ages when women all went to their marriages innocent and virginal, to be raped on the wedding night by a man in a hurry to enjoy what he had long been denied; until he paid up with ring and ceremony, can perhaps explain the state's failure to implement the Sexual Offenders Act. The implementation and enforcement lies in the hands of men too powerful to be raped, because they have outgrown their appeal to sex predators who prey on childlike males; and they are not females, placed in vulnerable positions daily by the need to leave their houses to earn a living, or to be home alone while their husbands work.
Women are hardly raped at home who have a maid, a gardener and a security guard. Women are hardly raped at work, who are the managers of large companies. It is the vulnerable, the weak, the one last in line on the trail, that are picked off by sex predators.
It really boils down to the value we place on women, on poor women in particular. If Pixie Lakhan had a father who drove taxi, who could have picked her up at school and dropped her home, she would have been safer. All girls are safer in their father's cars.
If Sade Dipnarine was living in one of those houses in back of Federation Park with eight foot high walls and barred gates that passers by cannot even see through, she would have been safe. Alas, they were poor, and they died for it. And there are laws on the books that allow people like their predators to escape.
Why could not that suspected rapist been shackled to his bed, and to a long metal bar and chain when he went to the restroom? Would this be how he would have been handled if his victim was Dr. Jean Ramjohn Richards, wife of the president? You already know the answer.
So it is the distinction made between the victims of crime that allow laws like the sexual offenders act to be ignored. We need to treat each victim of a sexual offence as if she was the daughter of President Max Richards. And while I have your attention, let me make one further point. Police officers are forever suing the PSC, and thus the state, for failure to promote. They take an exam, they score well and nothing happens. They sue. What if every promotion was to be based in the future on their proactive stance on new legislation designed to protect women and children in a predatory society? What if they had to demonstrate, on an annual evaluation, their knowledge of these new laws, and what they had done to show support for them, both at the level of their department or station, and individually? Then, we may get something done. At least all hell would break loose. Compared to stagnation, that would be something. Further, what if every constituency in our electorate held its representative's feet to the fire in terms of implementing specific laws that have already been adopted, but ignored? Every representative should be required to report to his/her constitutents, not on what we did as government or opposition, but also on what I did. This is not to include pounding the table, putting feet up on chairs, walking out or yelling "resign, resign," but really doing the people's business of representing them.
To raise women to the level of humans would require both thinking differently by men in power, and acting differently based on those thoughts. Their mothers, who may be turning over in their graves over the failure to act, would smile with pride instead.