By Julien Neaves
July 05, 2015 – newsday.co.tt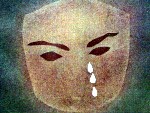 TRINIDAD and Tobago has received its lowest ranking ever on an international peace list as the country continues to have maximum scores for homicides and violent crimes, and high scores for perceptions of criminality and access to weapons.
Former National Security Minister Gary Griffith, however, says the ranking should be taken with a "pinch of salt" while a local criminologist says it is not telling citizens anything they do not live as a reality.

This country ranked 97 out of 162 countries (one being most peaceful and 162 least peaceful) in the 2015 Global Peace Index (GPI), which attempts to measure peace, its causes and economic value of nations and regions. The report is produced by global non-profit, non-partisan think thank, the Institute for Economics and Peace.
In the 2015 GPI, the highest ranked country and most peaceful was Iceland while the lowest ranked was war-torn Syria. The countries are divided into four levels for the state of peace — very high (most peaceful), high, medium, low and very low (least peaceful).
This country is again in the medium category, flanked by Papua New Guinea and Haiti, and just below the United States at 94. Regional neighbour Guyana is ranked just a few places higher at 92 while Jamaica, the only other English-speaking Caribbean country on the list, is 12 places lower at 109.
In 2008, Trinidad and Tobago made the lost with a ranking of 90, fluctuated for the next two years and then jumped nine places to 80 in 2011, the country's highest ranking ever. A state of emergency, which saw plummeting crime levels due to a curfew and increased police and military presence, was held in 2011 though it is not clear whether this influenced the ranking.
In the 2012 report there was a stark drop of 14 places to 94 and then an improvement the following year to 88. For the next two reports the country declined, dropping to 93 in 2014 and 97 this year, the lowest ranking ever.
The GPI has 23 indicators for each country and each indicator has a score from 1.0 to 5. For all eight reports this country has scored the maximum 5 for homicide, which is based on a United Nations Survey of Crime Trends and Operations of Criminal Justice Systems, and a maximum 5 for violent crime, which is based on a qualitative assessment by the Economist Intelligence Unit.
The other two highest scores for this country for 2015 are perceptions of criminality and access to weapons, both at 4.0. Perceptions of criminality had been 3.0 from 2008 to 2012, but increased to 4.0 from 2013 onwards. Access to weapons has remained the same across all reports.
The two other high indicators for 2015 are incarceration at 3.6 and security officers and police at 3.3. Of the other 17 GPI indicators, which includes political instability, weapons imports, military expenditure and terrorism impact, this country scored well receiving between 1.0 and 2.0.
Griffith, in a telephone interview, noted that last year, TT recorded it lowest number of serious crimes , reported at 11,939 — the lowest in more than three decades. Seven classes of serious crime include murder, conspiracy to murder, manslaughter, attempted murder, rape and unlawful carnal knowledge, child stealing, robbery, burglaries, vehicular theft, kidnapping, blackmail and extortion.
Griffith claimed reports such as the GPI were not based on empirical or scientific data but "what they read in the newspaper is what it is that they would publish."
He said in 2009, every serious crime and the homicide rate was at its highest ever but that five years later, every major crime has decreased and there was the highest visibility of law enforcement ever.
On the homicide indicator, Griffith said homicides had been reduced; the rate was a record 550 murders in 2008 while for 2014, police reported 403 murders, a slight decrease from 2013's 408.
Extrapolating from police statistics and Newsday's count, murders for the first half of 2015 murders were down by about 11 percent compared to the first half of last year, from 216 to 192.
Griffith, however, agreed that perceptions of criminality and access to weapons were still high, and that despite reduction in crime figures, it would take some time for the public to feel safe. He noted that when he was Minister of National Security, citizens were able to access an immediate police response through the Rapid Response Unit and the Highway Response Unit by calling 999.
"That is what makes people feel safe. Not crime statistics," he declared.
Common perception that of a spike in the murder figures since the announcement of the 2015 election date on June 12 is not supported by the data — 33 murders for the month of June 2015 compares with 35 murders in June 2014 and the 32 murders in June 2015.
Local criminologist Darius Figuera said the Caribbean Basin, which includes the English- speaking Caribbean, Central America and northern South America, was one of the bloodiest regions in the world.
On the access to weapons indicator, he contended that locally this was as a result of organised transnational smuggling of weapons throughout the Caribbean basin, which he said was organised as drug trafficking and human smuggling.
On perceptions of criminality he suggested that people could never feel safe given the predators perpetrating crime with impunity.
"How could people ever feel safe?" he asked rhetorically.
In recent weeks, the relatively peaceful Central district has erupted in gun violence due to a war between rival Rasta City and Muslim gangs. In the latest incidents on Thursday night, 28-year-old Nigel John was shot and killed by gunmen while liming in a bar at Todds Road. Two other men were critically injured in the incident.
Figuera said the geography of organised gun violence was changing because the illicit drug trade at the retail level was changing – that since the 1970s the East West Corridor was "saturated" with drugs, leaving Central "untapped".
"So now is time to open up Central and have drug blocks by the score," he said.
On the issue of TT's "porous borders" Figuera said it was a "big political thing" to acquire vessels for patrols, and that trafficking via cargo must be looked at — that Customs and Excise Division must be made into a modern institution and the ports must be properly secured. "Patrol boats is an old, old outdated concept that 'everything still coming in pirogue,'" he said.
National Security Minister Carl Alfonso told Sunday Newsday he was not familiar with the report but would be looking into it. PNM PRO Faris Al-Rawi also requested time to look at the report before responding.