By Stephen Kangal
December 02, 2014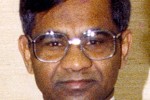 Taxpayers cannot sit silent and allow a potential Torouba Stadium debacle to overwhelm us motorists and commuters in Curepe. It is very clear that VINCI, a Belgian Company has established an unequalled track record of delivering two imposing and state of the art overpasses in Aranguez and at the Grand Bazaar intersection on time and within budgets.

In respect of the tendering process for the building of Curepe Interchange on what relevant technical and empirical considerations can this same VINCI be now subordinated to Lutchmeesingh Transport Contractors?
VINCI has demonstrated its technical/civil engineering expertise in bridge and over-pass building to a fine art with the Aranguez Over-Pass and the intricate but functional Bazaar Over-pass and Crossing.
The small or large difference in the tender bids cannot be the determining factor.
Lutchmeesingh cannot match VINCI for on time delivery, technological expertise, experience, readily available skilled, tried and tested work-force, civil engineering infrastructure and high strength steel-technology sourced in Belgium. These are the critical factors required for the efficient and durable establishment of the Curepe Interchange. We do not want any time-delaying sub-contracting on this project.
We the tax-payers can see and know what we are going to get from the technically preferred VINCI and when. We do not know how an unknown civil engineering outfit can respond to this technically challenging assignment to avoid the present traffic grid-lock.
I congratulate Junior Works Minister MP Stacy Roopnarine for raising the alarm bells in the overriding public interest and getting the public involved in this tender matter.
We have a bird in the hand. We do not know the ones in the bush.