By Stephen Kangal
September 07, 2014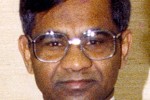 There would appear to exist in the North Caroni Area the basic building blocks including the most important that of unused land -space that can serve as the requisite triggers to launch the North Caroni Growth Pole as an aspect of regional development geared to spur growth in the domestic economy and employment.

The area identified is with the following boundaries:
The South Bank of the Caroni River on the north
The Butler Highway on the West
Munroe Road North on the South along the SMR to Chin Chin Junction
Madras Road on the East
The following infrastructure is already in place:
The Frederick Settlement E-Teck Park to be expanded utilizing the lands of the Caroni Race Track with piling for a large building in place and a well-consolidated track area suitable for buildings.
The building of the Caroni Highway to the Airport and potential link with the Butler Highway and Warren Road via the Caroni Rice Project.
The commissioning of the moth-balled NP Fuel Depot
Recreation Ground and Sites including the Bird Sanctuary
The Ministry of Transport/Motor Vehicle Authority Facility/ former Caroni rum distillery
Rice Fields both rain- fed and irrigated.
Elevated Location not subject to Flooding but with a proven flood alleviation embankment on the north bank of the Caroni River
The Munroe Road Business Centre
The Warren Road Agricultural Zone with irrigation facilities
Ownership of Ex-Caroni Workers Two-Acre Plots available for integration into agro- business
Well established drainage systems
Two police stations
Space for residential expansion
Proximity to the Freeman Road Development/UWI.
Two Secondary Schools
Lands of the former sugar farmers waiting for diversification
Land reclamation west of the Butler Highway from Wyma to Sanctuary.
The abandoned Wilderness Estate HDC Housing Settlement south of Upper Warren Road.
Aqua culture potential
Availability of the NGC Gas Line
Idle capital lying in the Banks looking for investments
There is a need for the Ministry of Planning and Sustainable Development to explore the feasibility of the establishment of the North Caroni Growth Pole because of the space for the introduction of new industries.