By Newsday Reporter
June 12, 2014 – newsday.co.tt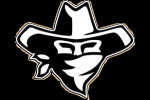 THERE IS to be swift action to recover the $34 million paid to a contractor in the Life Sport programme for work that was never delivered.
The money, paid to carry out Math, English and Modern Technology studies with a focus on numeracy and literacy, was issued in two tranches of $17 million each last year but there is yet to be a stick of chalk or blackboard as proof of this.

This development seems to have angered officials at the Ministry of Sport and Sport Company of Trinidad and Tobago (SPORTT) with Cornelius Price, the Director of the Life Sport programme, revealing yesterday that he made personal recommendations for attempts to recover the money and for the matter to be sent to arbitration.
Price explained his recommendations have been made internally at the Ministry of Sport and he has already made contact with chief executive officer (CEO) at SPORTT John Mollenthiel about his recommendations. Mollenthiel could not be contacted yesterday as he was said to be stuck in meetings amidst reports that action to recover the $34 million was going to be initiated.
Price, who is among three at the ministry to have reportedly received death threats for raising concerns about the programme, said he was particularly disturbed by the manner in which the contract for an academic course unravelled.
"After the deal was sealed and the money paid to the contractor, I asked the gentlemen for a copy of the syllabus for both Math and English as well as a course outline and a list of tutors that will be conducting the course and he never supplied it to me," Price said.
He added, "When work was supposed to have been started the contractor again began making excuses about the readiness of the centres where the classroom sessions were to take place. He started asking for the voltage at the rooms to be changed etc, although other classroom sessions were being conducted."
Price noted, "the contractor was also expected to conduct an assessment test to determine at what level his course of work and syllabus should be done but again he never did. He instead sent documentation for officials at the ministry to do the assessment for him at a cost of $12,000 which we bluntly refused to do and pay." Contacted yesterday the contractor in question said he has never received any contract in a personal capacity from Life Sport. He described himself as incorruptible, saying he is a man of impeccable reputation who has worked hard in the field of education to change the lives of many in Trinidad and Tobago.
He said he does not have to much more to say about the Life Sport programme and directed concerns to officials in the Ministry of Sport who have the authority to speak on the matter.
In an interview on Tuesday, the contractor explained a company of which he was the chairman had the agreement for the academic component with Life Sport and he never received any money "physically".
Meanwhile Price, despite threats on his life, made his way to his office at Abercromby Street, Port-of-Spain yesterday, saying while he is cautious about the threats, he is not afraid of anyone, neither has he been intimidated by anybody. The threats on his life were supposed to have been carried out last weekend, Price said.
"I was told by police officers that I would have been subject to harm by someone. I do not know why anyone would want to harm me but I heard rumours that I am being targeted because I have been holding back payments for participants in the Life Sport programme," Price noted.
"If something appears suspicious to me then I will scrutinise it. It is taxpayers' money so I will look at every invoice, proposal, budget etc that comes to my desk and scrutinise it before I sign. This is just how I am and I will not be intimidated into doing otherwise." The Life Sport boss said he still embraces the programme and will maintain his view that while there are people who have had run-ins with the law in it, there are no criminals in the programme. "I cannot determine whether someone is a criminal or not, that is not my job but one for the police," he said.
Quizzed as to the process for selection of coordinators in the programme, Price said they are recommended by community members.
Price also expressed the view that the change of the Life Sport programme from the Ministry of Sport to the Ministry of National Security would have varying consequences.
"When this switch is made there could be a reduction in the number of participants as members with police records will most likely stay away from the programme. On the other hand however there are those who may prefer this," he said.
Price has come forward following the disclosure by Ruth Marchan, Deputy Director of Physical Education and Sport at the ministry, that she had received death threats for querying the $34 million contract for the academic component of the Life Sport programme.
In a Newsday interview on Monday, Marchan said the threats on her life stemmed from disagreements with ministry officials over the Life Sport.