By Jada Loutoo
September 17, 2013 – newsday.co.tt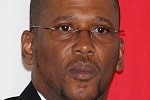 AS some regional nations and parts of North and Latin America move towards decriminalising the consumption and possession of marijuana, Chief Justice Ivor Archie has began the ball rolling for similar considerations, in some capacity, for Trinidad and Tobago.

"After over a quarter of a century in the law, nine years of which were spent as a prosecutor actively involved in drug prosecutions and asset confiscation, I have come to the view that drug trafficking and drug consumption should be treated differently," he said.
In his wide-ranging address for the ceremonial opening of the 2013/2014 law term at the Convocation Hall of the Hall of Justice, Port-of-Spain, yesterday, Archie admitted the topic of decriminalising marijuana would be a controversial one.
The suggestion, he also said, was one for policymakers.
"This is not a moral judgment although one might observe that marijuana consumption probably wreaks no more havoc than alcohol addiction but we provide support for one and punishment for the other," the Chief Justice pointed out.
There has been heated debate about the possible decriminalisation of possessing small quantities of marijuana, as well as over legalising its sale and consumption for medical purposes.
In the United States several states have already enacted laws to legalise marijuana use.
According to Archie, the economic and social consequences of incarcerating large numbers of youths for possession and/or consumption of small amounts of drugs were immense.
"Moreover it is now appearing that the consensus about many of the assumptions about the effects of marijuana in particular is unraveling," he said, citing the recent turnaround by CNN's chief health correspondent Dr Sanjay Gupta publicly changing his stance on the issue.
Gupta, in August, apologised for his part in misleading the American public on the issue of marijuana use and abuse.
"It doesn't have a high potential for abuse, and there are very legitimate medical applications. In fact, sometimes marijuana is the only thing that works," Gupta said, noting that it was hard to make a case that it had a high potential for abuse.
"The physical symptoms of marijuana addiction are nothing like those of the other drugs I've mentioned. I have seen the withdrawal from alcohol, and it can be life threatening," the CNN correspondent said.
In the United States (US) alone, marijuana possession has been decriminalised in ten states.
Findings from dozens of US government-commissioned and academic studies published over the past 25 years overwhelmingly affirm that liberalising marijuana penalties does not lead to an increase in marijuana consumption or affect adolescent attitudes toward drug use.
In those US states which have enacted versions of marijuana decriminalisation, marijuana users no longer face jail time (nor in most cases, arrest or criminal records) for the possession or use of small amounts of marijuana.
Internationally, many states and nations have enacted similar policies.
According to the conclusions of some studies, the National Academy of Sciences, Institute of Medicine found that 'there is little evidence that decriminalisation of marijuana use necessarily leads to a substantial increase in marijuana use."
The Connecticut Law Review Commission examined laws from other states that have reduced penalties for small amounts of marijuana and the impact of those laws in those states and those studies found that expenses for arrest and prosecution of marijuana possession offenses were significantly reduced, any increase in the use of marijuana in those states was less than increased use in those states that did not decrease their penalties and the largest proportionate increase occurred in those states with the most severe penalties, and reducing the penalties for marijuana has virtually no effect on either choice or frequency of the use of alcohol or illegal 'harder' drugs such as cocaine."
In his address, Archie pointed out that "in an economy where the state is the major employer and a criminal conviction is a bar to employment, we may be pushing minor non-violent offenders into criminality when they can be saved."
He said the Judiciary's Drug Treatment Court (DTC) was a first effort at arresting that trend.
"It is early days yet and the numbers so far are small. While results so far are not all perfect, there are very encouraging signs," he said.
Archie spoke of the progress of one of the DTC's users, who has since his admission in May has been sober for 66 days and between the period of February and May he has been attending Narcotics Anonymous sessions. According to the Chief Justice, police and prisons and the courts in terms of cost and human resources will be lessened if focus was placed on the scourge of trafficking.
He maintained that as long as the laws on possession of marijuana were on the books, the Judiciary had to enforce them and would continue to do so, but he added that, "We "must take a long hard look at policy in this area." (See CJ's speech page on 20A)
In an immediate response, Prime Minister Kamla Persad-Bissessar said while she was not against what the Chief Justice recommended, she said it was the Government's priority and policy to treat with all law-breakers.
She said perhaps what the Chief Justice was recommending was to treat with the "larger (drug) cases" first. The Prime Minister insisted that the Government was adamant about enforcement of the law and any measure of "lawlessness" would be dealt with.
"I am sure consideration will be given to amounts a person is held with, but I cannot give an answer of 'yea or nay," she said when asked about the possibility of the Government giving consideration to the decriminalisation of marijuana use.