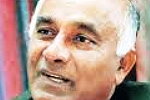 UNC Member of Parliament and cabinet minister, Trevor Sudama. The articles are cut and pasted from a posting by Alyssa Rostant on the FaceBook page UNDERSTAND DR. KUBLALSINGH FIGHTING FOR TRINIDAD TOBAGO PEOPLE. These articles were originally published in the Express newspaper.

RE-ROUTE REVISITED (PART 1)
I have decided to revert for a few columns to the issue of the construction of the Highway from San Fernando to Point Fortin because the full facts and the myriad negative consequences of this project are not known to all sectors of the national community of which every member will be affected and therefore should each be an interested stake holder. This is certainly not a minor localized matter as the PP Government would have the country believe.
Rational discourse has been submerged in a deluge of propaganda, emotional appeals, false claims and illusory benefits propounded by the Government. It should be borne in mind that rational arguments seldom hold final sway in governmental decisions. What is critical is the clout of vested interests, the ego and obsession of key Government ministers and the anticipated positive electoral outcomes.