By Stephen Kangal
June 07, 2012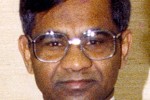 Ralph Maraj's advice to the PNM is simplistic, cosmetic and fundamentally off the radar. He deludes himself into believing that the deeply embedded and fossilized, original, organizationally-driven culture of ethno-nationalism and secrecy can be easily changed when in fact the electorate has grown fed up and disenchanted of PNM's several public relations reincarnations. The demographics have changed but the PNM remains insensitive to this political reality. It will not re-brand itself to pander to the new cosmopolitanism.

In 1986 and 2010 the electorate had to rid itself of the PNM by inflicting a radical meltdown on the clear conviction after being tried and tested several times the PNM could not depart from and abandon its culture of pathological plundering of the public purse, graft, political patronage, nepotism and omni-present corruption. The ilk of the PNM was there not to deliver good and caring governance to all – but what it could exploit, extract and exact out of the corridors of power to be distributed secretly and otherwise to its limited urban- suburban power-base what it called PNM country.
That cabal culture is deeply engrained and impregnated in the psyche of the PNM. The bloating and floating electorate of today knows it all too well. Old PNM and new PNM — same khaki pants same balisier. Nothing that the PNM does or will or can do, will excite the population according to Maraj because we have paid a huge price before and learnt our lessons. The PNM has no credibility in the minds of the 62% of the electorate and growing. Ralph Maraj is trying to set up Rowley with misplaced hopes and expectations that are pie in the sky.
The PNM cannot re-invent itself and make the requisite paradigm shift because time and again it has failed to do so, much to the disadvantage of the people. Out of the ashes of the PNM must come a new more diverse, democratic and emancipated phoenix that is sensitive to and respectfully appreciative of our diversity and our geography.