4 DEAD, 7 INJURED
By Sasha Harrinanan and Alexander Bruzual
December 21, 2011 – newsday.co.tt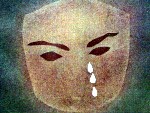 Screams for help from women and children trapped in a raging fire filled the night in Trou Macaque, Laventille where four people burnt to death and seven were injured as they leapt from the balconies on the top floor of a five-storey HDC apartment building which had been firebombed.
Tenants and neighbours tried in vain to help the families living in two of the top floor apartments of Building 2, one of which had been doused in gasolene and set on fire in a deliberate attack by a brother of the occupants who lived there at about 1 am yesterday.

The inferno forced the trapped family members to risk jumping from the balconies in a desperate bid to survive. An adult woman and a teenage boy died from the fall five floors down. A ten- month-old baby girl and a two-year-old girl, left behind in one of the apartments, burnt to death.
Six others sustained severe injuries from their plummet over the balconies, while a seventh person received burns when he tried to rescue his family by racing up a flight of stairs and into one of the apartments.
The dead are ten-month-old Destiny Lara, her cousin two-year-old Denessya Campbell, her young uncle 15-year-old Akeem Young and the sole adult victim, Lisa Charles, 46, who was not related to the children. The tragedy has shocked and horrified not only, relatives and neighbours but even long time residents of Laventille. Even politicians were moved by the incident, as Prime Minister Kamla Persad-Bissessar, members of her Cabinet and Opposition Leader Dr Keith Rowley all made their way up the hill throughout the day discussing how to help the survivors and the tenants who have been displaced by the fire.
"You does see that in movies, people jumping out of a building to escape whatever horror within, but to see it in real life; it different," said a Laventille resident, hours after the flames had burnt out and the bodies had been removed from the site.
"To see people crying out for help, desperately trying to save their lives, and that of their children, while hell rages behind them and all the while you helpless and can't do anything to save them at all. That is a horror onto itself," said the man, who did not want to be named.
Police detained two men, ages 39 and 35, for questioning in the fatal arson attack but were expected to release them last night pending further enquiries. Police are searching for a third man — who was said to be the main suspect for the arson.
Preliminary investigations indicate that a family feud among brothers had fatal consequences yesterday when one of them allegedly doused gasolene on his siblings' apartment and threw a molotov cocktail at the door which burst into flames trapping the occupants.
Lisa Charles and her family lived at apartment 5-1, where the fire began before spreading across the hall to apartment 5-2 where Beverly Julien-Young, 47, her grandchildren and other relatives lived. Charles, 46, and her eight-year-old son Josiah Charles were the only ones in apartment 5-1 in which they were trapped.
Julien-Young, her daughters Felicia Young, 22, Delicia Young, 18; her sons Ashton Young, 17, and Akeem Young, 15; her grandson Kadeem Johnson, 11, and grand daughters two-year-old Dennessya Campbell, and ten-month-old Destiny Lara were also cornered by the fire in their apartment.
Other tenants of the HDC building soon became aware of the blaze, after hearing "loud bangings and screams for help" and began evacuating the complex.
However, the screams of the trapped families soon drew everyone's attention and the tenants began to gather on the grounds outside.
Charles' common-law husband, 39-year-old Curtis Hyde, defied all warnings from his neighbours and reportedly rushed into the inferno to try and save his family. He was unable to reach Charles or her son, and suffered third degree burns over his body.
In desperation, it was reported that Charles jumped out of the window of her apartment while holding onto her son in an attempt to break his fall. The bodies of the two slammed against the concrete, with the impact causing Josiah to bounce from his mother's body onto the unforgiving cement. Josiah suffered a broken jaw from the impact but lived and was taken to the Eric Williams Medical Sciences Complex (EWMSC), Mt Hope.
Charles received severe injuries to her head and chest and died while awaiting the arrival of an ambulance.
The Young family also attempted to escape by jumping out of their window. However, 15-year-old Akeem Young did not survive the fall. The two youngest children, Destiny and Denessya were killed in the blaze.
Julien-Young, Felicia, Delicia, Ashton and Kadeem managed to survive the fall from the balcony. Felicia is the mother of Destiny, and Delicia is the mother of Denessya.
Julien-Young and Felicia have been warded at the Intensive Care Unit of the Port-of-Spain General Hospital with burns and injuries to their bodies, Julien-Young's sister Ingrid Julien told Newsday at the hospital. Delicia, Ashton and Kadeem were taken to the Eric Williams Medical Sciences Complex, Mt Hope.
"I'm just in shock. I want to know what's happening with my family. I have been up since 1 am. I haven't slept all day, I have been trying to figure out what happened to my family. I don't know what's their condition," said Ingrid. Other relatives had gone to the Mt Hope medical facility to check on the survivors warded there.
During the day, officers led by Superintendent Don Lezama and Inspector Sahadeo Singh visited the gutted apartment building which has been cordoned off several times. Officers from the Besson Street Police Station, as well as the Inter-Agency Task Force, and the Guard and Emergency Branch were also present. Fire appliances from the Wrightson Road Fire Station, the San Juan Fire Station and the Morvant Fire Station had responded to the distress call earlier in the morning. Acting Assistant Fire Chief Gopaul also visited the scene.
When Newsday visited the scene yesterday, several residents were standing around the building looking in shock at the burnt out ruins of the top floor.
Hilton Thomas who lived at 5-4, on the other end of the fifth floor, recalled that he was jolted from his sleep when his wife woke him up and told him the building was on fire.
"All I know is that I grabbed the children and run downstairs. When I reach downstairs, I see the whole staircase and apartment 5-1 (the Charles family) was on fire. Whilst it blazing and thing, we tried to assist; calling the fire service, the police, but the fire get so out of hand, that the people in 5-2 (the Julien-Young family) also got trapped so they couldn't come out the door," Thomas said.
He recalled that two of the brothers had been feuding for some time, and their confrontations had even led to police intervention during the recent state of emergency. The main suspect was arrested but released a few weeks ago.
Meanwhile, fellow Building Two resident and HDC Cocorite foreman, Daniel Julien, said he was so shocked by the tragedy that he froze and could not give any immediate assistance to the injured families.
"I heard pounding and my wife woke me up and told me 'Daniel, there's a fire'. When I came out, apartment 5-1 on the top floor was engulfed in flames. I managed to get out and came to the front of the building and when I do so and looked up I saw the lady who jumped (Charles) and her son was screaming for help," said Julien.
"I didn't do anything to help and this is what bothering me, I couldn't do anything to help. They jumped while I was still trying to figure out what to do but I'm still feeling guilty.
"When she jumped, she hit her head on the side of the wall. Josiah landed on the ground, next to his mom. They both survived the fall. A guy who lives in Building One asked me to help but I was so shocked, I couldn't lift a finger to help them. He lifted the son and put him out on the road then came back for the mother and lifted her up too and put her on the road. But about ten minutes later, she died," Julien recalled.
Natasha Arcia, another tenant, said residents of the other buildings tried to arrange mattresses for trapped residents on the top floor who were trying to jump to safety. However, she said many began jumping in panic before help could be arranged.
Arcia also stated the entire situation could have been avoided if the apartments had been constructed with fire escapes and water tanks. The apartment building is about 50 years old.
"This is a serious thing, all those children who died there; that not supposed to be. They supposed to be here, alive, right now, so that come Monday, they could be on this court for our Christmas celebration which we as a community does have every year. But it have no water tanks, it have no fire escapes. They had no chance to survive," Arcia noted.
She said residents had been asking for the implementation of these structures for years, however, she said they were always turned down.
"It's 15 years now I renting and every minute we asking for HDC for help but we can't get any," Arcia said.
After the fire, the four bodies were taken to the Forensic Science Centre, St James for autopsies.
Michelle Julien, an aunt of the three deceased children, sobbed as she spoke of her family.
"Right now I still can't believe it. We just in shock. I don't even know what to say. It was my nieces and nephew. My sisters and my mother in the hospital. Right now it just hard, and I don't know what's going on," Julien said. Her sister Ria sat nearby, crying, along with another relative Keisha Abraham. The women were inconsolable.
http://www.newsday.co.tt/news/0,152534.html