Newsday Editorial
November 01, 2011 – newsday.co.tt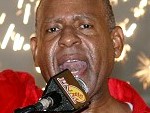 We deliberately did not rush to venture an opinion — or opinions — on Patrick Manning's media conference and "apology" delivered last Thursday. Indeed, we are still wondering whether the former prime minister was apologising to the PNM or to the nation?
It is difficult to accept, on face value, that this might have been a sincere attempt on his part to clear his conscience. We say this because he explicitly avoided any mention of the wrong developmental decisions, the corruption which dogged his administration (and which he tried to defend stoutly), or the violent crime which flourished, and which he tended to excuse rather than condemn.

He did apologise for any wrong decisions he may have taken, and for "disenfranchising" people, but he did not identify whom he had disenfranchised. We must assume the "wrong decisions" referred to the choices of new glass buildings over much needed infrastructure and health care, but he did not acknowledge this.
His disenfranchising comment was especially intriguing. Many chose to read this as referring to the election he unwisely called in 2010, and which the PNM lost comprehensively. But that decision did not "disenfranchise" anyone, and all of the PNM were free to vote then, and they still are. We are confident that Manning understood that the departure of office by calling the election was not an act of disenfranchisement towards anyone, particularly his party supporters.
It was left to another former prime minister, Basdeo Panday, to raise the question of what Mr Manning really meant when he referred to those who may have been "disenfranchised". Mr Panday's question on the issue suggests that he (Panday) might have been alluding to the charges that Manning had used the Jamaat al Muslimeen to "persuade" voters in marginal seats not to exercise their franchise in the 2002 general election. If Mr Manning was referring to those allegations then he surely needs to say a lot more on the matter.
Manning is yet to appear before the Commission of Enquiry into the July 1990 Coup attempt. His appearance there will surely deal with Manning's relationships with the Muslimeen, both at the time of the coup attempt, and subsequently, and there is a lot of conjecture already in the public domain, including affidavits by Abu Bakr, on meetings and arrangements between the two men. Unfortunately, Mr Manning was not pressed by the media present to explain what he meant by "disenfranchisement".
But Manning did not only summon the media to play his contrite role. He took the opportunity to condemn the present Government for the way the crime issue is being handled. He called for exposure of the persons to whom shipping containers with concealed marijuana had been consigned, and while everyone should be interested in the answers, his call rings hollow to all who remember his own government's failures in this regard. Manning had, almost proudly, announced in parliament in 2005 that he knew very well who was "Mister Big" in the drug trade. To the best of our knowledge, he seems never to have shared this information with his security services, nor indeed with the current administration, who might have been in a position to detain Mr Big in the current state of emergency.
Manning's performance last Thursday was decidedly surreal. From announcing that he was confident that many of us were expecting "perfection" from him, to his promises that he was leaving politics after the current term, and his rather lame statement of support for current PNM Leader Keith Rowley, he left everyone wondering what was the real purpose of his performance.
http://www.newsday.co.tt/editorial/0,149850.html