By Raffique Shah
June 20, 2023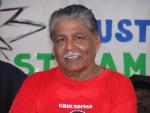 I haven't given much thought to the local government election due to be held in August, nor have I paid much attention to the ongoing debate on reforming local government, a cornerstone of PNM's vision for new governments.
In the first instance, besides creating three new boroughs, the Government is seeking to instil the decentralisation of governance, the precise details of which I have not studied. However, I am aware that the contentious issue of property tax which the PNM sees as not only a source of revenue, but more importantly a source of power to the local government bodies, remains a gap between the Government and the Opposition UNC, which is totally against property tax.

I have written recently that in view of the recent economic challenges that saw Government revenues fall in the wave of the Covid pandemic, that consideration should be given to finding mechanisms for deferring the issue of starting the process to collect what, in my view, is a legitimate tax that all property owners should pay. Let us not forget that when it was in power, the UNC, parading as the People's Partnership, had agreed to the imposition of this tax. Such flip-flop is common place among political parties, especially those that remain in opposition for lengthy periods.
Decentralisation of government is theoretically a progressive move. If properly executed, it brings governance closer to the people. For example—a municipality can prioritise roads that need to be repaired, water courses that need substantial infrastructural development, etc, which will make life easier for the burgesses. The Corporations should be empowered to monitor and take action against residents who flout laws and regulations that are necessary for their own safety and security and that of their properties and the wider communities.
As it is, such strict implementation of these critical measures are often avoided or ignored by the authorities. Because of their inepti­tude or their fear of losing votes, or even at times facing threats of violence from angry and lawless property owners, the authorities are left looking powerless.
I realise I am meandering on the many issues that face local government officials, be they elected, nominated or employed by the bodies. The point I'm getting at is that ours is very much a lawless country in which might is right and the strong get their way at the ­expense of the weak.
So whatever reforms are being proposed to enhance the various infrastructure and amenities that will make for cleaner, better-run villages and towns fail even before they are implemented because the government buckles under the weight of protests.
People build on the river banks yet they cuss government when the floods come. They clog and otherwise abuse waterways, but come rainy season they cry foul, accusing corporation councillors and staff of being responsible for their plight.
While reforms as proposed may look good on paper, the failure to implement them will keep these communities in perpetual cycles of so many floods per year depending partly on nature's input through heavy rains. But there is a bigger issue that overshadows any change for the better that any government in power may wish to implement.
Corruption looms large over every facet of life in this country. It is factored into budgets and other expenditure of public funds, very silently, of course, but nevertheless siphoning varying percentages of capital investment into the accounts of operators who, put bluntly, are nothing less than thieves, bandits and white-collar criminals.
The devolution of power in local government reform means, first and foremost, more government officials and private contractors doing business with State funds. They are licking their chops, I am sure, in anticipation of windfall corruption dollars.
Councillors and aldermen—who, under the new system, will be empowered to award contracts of varying sums—may have already decided long before the elections how they are going to benefit taxpayers' money and the national treasury, rubbing their grubby hands hoping they will be candidates in the election. There is hardly a project—and I see many box drains being constructed, some of which are sure to flow uphill since the "contractors" building them know nothing of gradients—that can stand aloof of corruption.
A few general elections ago, there was the obscene spectacle of multimillion-dollar contracts being awarded on election day. People posing as contractors were awarded contracts to build miles of roads that ran through empty spaces where nothing was being constructed—not residential houses, not businesses, nothing.
And, the thing about it is these crooks laughed all the way to the banks, having presumably paid off whatever percentage the politicians required of them and ending up being multimillionaires while the roads they built are largely destroyed, such was the rape of the treasury.
It is pointless talking about local government reform when all that happens is we fatten the pockets and bank accounts of unscrupulous people.
I say without fear of contradiction that local government is the cradle of corruption.