By Stephen Kangal
December 30, 2022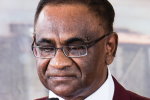 I express the hope that our new President will not be exclusively politically correct.
T&T needs a nominee who is above the fray of ethnic-driven domestic politics who understands and appreciates the Constitutionally constricted challenges of presiding over a multicultural diverse society. The incumbent cannot adopt a one -size- fits- all that has become the norm lately.

Being multi-culturally responsive and appreciative must be the litmus test. Ethno-nationalism must be rejected here.
That person must earn the respect and support of all T&T and work to wards repairing the damage that has been done to the cultural mosaic of T&T since 2015.
That incumbent must not be cast in the same robust image and aggressive likeness of the great destroyer. He/she must and indeed reflect and demonstrate a track record of being in possession of a sobering mind, confidence and patriotic building modus operandi, a commitment to multiculturalism and command the respect, admiration and support of all the several communities that make up our diversity to restore T&T to where it perilously was and should be at present.
There is an urgent need to rotate the complexion at The President's House in recognition of the need to achieve some measure of rotational justice/representation/ inclusiveness to knit this society once again as the NAR experimentation did in the early part of its aborted incarnation.
The nomination and election of a President-designate must not only be seen but must be the result of national consensus achieved from Government and Opposition bilateral consultations and taking on board the views of civic society on this most critical appointment in the annals of T&T.
We cannot afford to have someone running the Government of T&T and calling the shots from The President's House as rumour would have us believe is in the pipe-line.
T&T is not anybody's political fiefdom to exploit for personal aggrandizement, honour and privilege.
T&T seems to be drifting aimlessly away from its inclusive moorings into turbulence, divisiveness, we-they syndrome and choppy waters.
I wish T&T a sane and safe 2023.