By Stephen Kangal
November 11, 2022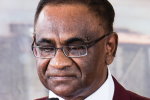 The Indian performance last night at the Adelaide Oval was a monumental anti-climax breaking the hearts of more than a billion devotees and 45m in the diaspora by their lack-luster approach to batting and hanging their bats to dry outside the off stump and unable to attack the English quite ordinary bowling.
Honestly from the very first over I thought India would have been a walk over for the Brits on a pitch that held no horrors for the pulverising pair of Hales and Butler who scored freely and indeed majestically as if they were playing against an English County pick up side.

Shot selection by the Indians were atrocious except for Hurricane Hardik and to a lesser extent Virat. The Indians bowled too short that allowed Hales to get back on his back foot and clear the boundary with consummate ease and immaculate elegance.
Indian captain Rohit Sharma's field placing left wide gaping empty corridors to the boundary. The Indians failed to tame the marauding English lions with wide off-stump bowling. They appeared to going through the motions of an impending disaster after having succumbed from their very first over of ordinary Ranji Singh batting except for Hardik.
At the semi-final stage this Thursday morning the Indians regressed along the continuum. It was a huge disappointment to the exuberant band of Indian followers with drums and sarangees that packed the Adelaide Oval to urge on a team that showed signs of terminal decline against the Brits without Malan and speedy Wood.
Adil Rashid was made to appear stingy as Sunil Narine and Ashwin was conspicuously harmless as an old veteran in a boys game.
Congratulations to the Brits for a sterling performance and a devastating demolition job on a dazed Indian outfit who were at sea fighting the invincible British pirates with " lathis" (sticks) and lothas (Brass cups" instead of walloping willow, guile and swinging leather.
English confidence is at an all time high going into Sunday's clash with Pakistan.