By Raffique Shah
May 09, 2022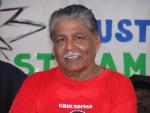 Try as you might have done to ignore the launch of three political parties in tiny Trini­dad and Tobago over the past few weeks, you really had to be a recluse or monk to escape the noise emanating from the war zones that politicians occupy.
While on my own business, as Trinis would say, seeking information online on some issues pertaining to trade, seemingly out of nowhere popped the Duke of Tobago (and Trinidad), Watson his given name, oozing bombast as he spoke about his party, the Progressive Democratic Patriots (PDP), coming to Trinidad on a rescue mission. The Duke was addressing his soon-to-be subjects, assuring them his party was the only hope to save the country from collapse.

A few days later (or was it earlier?), the irrepressible Gary Griffith, who has the capabilities to out-gun, out-run, and even out-swim The Duke, was telling said Trinis that he was the clear choice for Prime Minister of T&T. Garrulous Gary outlined every instance where, in his opinion, he outperformed the incumbent Dr Keith Rowley, explained why Rowley should resign like yesterday, and make way for the superhero he, Gary, was during his spare time.
As if such tragic relief was not enough, try to pursue anything on the Internet, from researching a topic for your dissertation to formulating a community enhancement proposal, and out pops our saviour and lord, and part-time magician, Phillip Alexander (PEA).
He takes credit for having staged a million or more protest demonstrations, all well-executed—a few arrests here and there, loads of media attention. No "buss heads" from police batons.
Now, I, who can lay claim to fame if it was such—some might say shame—to have been the first person, along with Winston Leonard and Sam Dowlat, to have been arrested for blocking up High Street, San Fernando, with hundreds of cane farmers back in 1974, can teach Phillip a thing or ten about how to march successfully, such as on one occasion before the incident mentioned above, when I faced a magistrate who was about to deny me bail, for marching, had the crowd raise such a furore that they disrupted operations in that part of the southern city. A senior officer came to me and in an exasperated tone said: Shah, ah givin' you yuh own bail. Get these people away from here.
Me: Chief, the only way these people will move is when they follow me as I leave here. That will be a march.
He, exasperated: Look, I don't care what the hell yuh do, yuh could march, walk or fly, just get them out of here.
Loud laughter erupted.
I would then walk with Leonard and lead an even bigger march through the streets. So, PEA, I can teach you a thing or ten thousand about cleverly using and misusing draconian laws such as the one that prohibits demonstrations.
But back to today's politics and the entry of Griffith, Alexander and Duke, large numbers of people will follow you in defying such laws, in mouthing slogans, even in being tossed into jail cells, but trying to convert such enthusiasm into votes at an election is a different ballgame. Such seemingly enthusiastic supporters will dissipate on election day, retreating into the safety of their traditional party and leaving you stranded, wondering whatever happened to all those you counted upon.
When I heard Gary asked by an interviewer what his supporters looked like after his party launch, he mouthed an infamous response: thousands and thousands. In releasing such untapped energy, especially when it comes in the wake of the Government imposing a number of unpopular measures, could seem to be a huge growth in your support base. Again, in the heat of elections, as in the fog of war, things are not always as they appear to be. You think you're winning, your opponent knows you are losing but you can't see it until it's too late—polls have closed.
I am not remotely suggesting these new parties—here I've only mentioned three of 30 or so—cannot beat the PNM. Far from it. In 1986, the PNM, having lost Dr Eric Williams and having to impose economic measures similar to what Dr Rowley has to do now was routed at the polls 33 to three. Note well at least three major parties teamed up with several other minor ones to administer that kind of licks. What I'm hearing from the new entrants is that each wants to lead his own party to victory or, likelier, defeat.
The Opposition UNC is not without its problems. There are widespread calls for change in the leadership and even followership, many of whom grovel at the leader's beck and call, turning off intelligent would-be supporters. Even in the ruling PNM there are calls for succession planning.
I shall return to this topic soon.