By Raffique Shah
April 18, 2022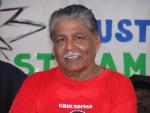 If we think this point in our history is the worst in our existence as a sovereign state, then it's easy to blame the incumbent government for taking us there.
After all, the People's National Movement (PNM) held power longest—35 of 44 years in the last century, 30 of those consecutively (1956-1986), and unless the party is removed from office by means other than elections—its current term expires in 2025, it will have ruled for 19 years in this quarter-century.

That's a grand total of 54 years, an impressive run by any measure. Little wonder such extra­ordinary success at democratic elections that have never been found to be fraudulent, or even unfair, imposes on it ­inherent blame for the state of the nation at all times, even when its opponents manage to unseat the PNM for brief spells.
More importantly, such absolute domination of elections in a nation where citizens' freedom to criticise their government seems to be absolute, a party such as the PNM in power is often seen by the said citizens as being the State: l'état, c'est moi (I am the State), a boast made famous by France's King Louis XIV for which he had his neck sliced.
But staying with the topic I focused on last week, T&T seen as a failed state, or rather, large numbers of citizens, most of them aligned with some political entity that wants to remove the PNM from power, blaming the PNM for rendering this nation a "failed state".
If the electorate buys that assertion, then when the next general election is held (constitutionally due in 2025), the PNM would be booted from office by a tsunami of angry voters who, for most of the current parliamentary term, have done nothing but protest against every regulation, law or tax that the Government proposed to implement.
If we assume that the unending waves of placard-bearing protesters are genuine, not assembled, stage-managed and paid for by the Opposition, as PNM leader and Prime Minister Dr Keith Rowley suggests, then the PNM and the country are in serious trouble. Bear in mind my earlier link between the political leader and the State.
The population seems to be convinced that T&T is a "failed state", whatever the definition of that term may be. The Opposition UNC points to a steep decline in Government revenue, a virtual collapse of the economy, a mountain of debt that is the highest it has ever been, both in absolute terms and as a percentage of GDP. They cite high unemployment, widespread poverty, neglect of infrastructure and similar negative indicators elsewhere—they might say "everywhere"—as evidence of a failed state.
I cannot argue with the UNC, or anyone else, that there is an abundance of evidence to show decline in many aspects of life in T&T. When breadwinners take to the breadlines bearing placards, begging for food to keep their families alive, we know they are desperate: Trinis are too proud to beg. They would sooner steal, rob, or actually work at any menial task to feed their families.
Without casting blame for this sorry state of the country on the incumbent government, I should point out that I, and others who think like I do, have long warned political aspirants and those who form government or opposition against wasting what used to be called "petrodollars" on prestige projects, on a wide range of consumer-subsidies that hang like a millstone around our necks.
T&T must be the only country in the world outside less than a handful of oil-rich emirates that spent/spends many billions of dollars on subsidising its citizens' cravings for what I branded "one-people, two-cars households", and that is no joke, by allowing eight- and ten-year-old used vehicles from the Far East entry on the local market, fuelled by heavily-subsidised fuels, thereby enabling every Tom, Dick and Harrylal his or her personal ride, air-conditioning and blaring ­audio added for annoyance.
That nonsensical weakness for wastage murdered every effort to establish proper public transport systems, from bus rapid transit to rapid rail. I should add that the UNC was very much a co-architect (with the PNM) of such utter stupidity that milked tens of billions of dollars from the Treasury. And now that the PNM has no fiscal choice but to remove that millstone, the UNC joins in the asinine chorus of "don't touch we gas".
Any-which-way we turn, look critically and see how love for "freeness" by leaders and blinded followers strangled us, reduced us from "prince to pauper": free water, free electricity, free houses, free State land, etc.
We are not a failed state: we're in a state of stupor, wallowing in "freeness", drowning in subsidies that benefit the wealthy millions of times more than the poor. The mass of workers at all strata of the middle-income levels bear the brunt of that burden.
Nuff for now…