By Raffique Shah
March 21, 2022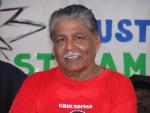 I have not been invited by the Regulated Industries Commission or anyone in the Public Utilities Ministry to submit my thoughts on proposed rate increases for potable water, electricity and other vital services with which the Government is obligated to provide all citizens. I have heard and read of residents in certain communities who intend to oppose any rate hikes, even property tax. They claim they do not receive adequate water, hence they should not be made to pay for services undelivered. Others with political agendas shout out loudly that they will not pay any taxes or rates—period.

Now, sensible people know that almost every form of government runs the affairs of the nations they govern by collecting and utilising taxes and rates on the sales of commodities, goods and services. So while we oppose the mere idea of taxation, unless one plans to live like a hermit in some desolate place far from the madding crowd, every able-bodied citizen who is of sound mind, hell, even those of dubious sanity, must pay rates and taxes.
However, what we citizens must find ways and means of ensuring is that we are taxed in just and equitable ways, and that our contributions to the Government coffers are utilised for the betterment of the society as a whole. We'd like to know, too, that the rates we pay for water or electricity, one a prime element of life itself, the other vital for modern man's existence, for domestic or commercial use are fair, that what they charge us is not channelled into the vaults and the bank accounts of huge corporations that are swindling us, and political crooks who do nothing to add to the value-chain but siphon money to live like kings.
I am acutely aware that several political heavyweights who were well-positioned in different regimes during the not-too-distant past have fixed themselves and generations of their families for their collective, respective lives. In most instances, the service for which we citizens pay them are often erratic and, in all cases, very ordinary.
It is more than high time we cut that crap. In these hard times when most citizens are under tough budgetary constraints, we must not allow the crooks to escape with the keys to the Treasury while poor people barely exist.
Mark you, looking at the two critical commodities I have chosen to deal with today, we must admit rampant wastage is common among all classes and income groups. We take an almost perverse delight in wasting water. In this respect, there is no demarcation by wealth or poverty. At both ends of the spectrum, we waste water because… well, it's there to be wasted. The Water and Sewerage Authority (WASA), the utility, is the biggest offender. From the utility's cleaners to its highly paid managers, they have made a fine art of watching millions of dollars of treated water go to waste, and do nothing about it. What should be a five-minute job to save water is allowed to run for years. Such personnel must be fired before we can even talk rate increases.
I live in an ordinary three-bedroom house with two baths and a kitchen faucet. When a washing machine is added, I probably use as much water as the average small family uses. I pay WASA approximately $65 a month, I should add that water supply in my district has always been good. Were I not a pensioner, I would call for doubling that bill. I understand that people who use much more water than I do pay far less than that sum. In fact, many superior houses pay far less than a yard-tap empty lot which description fits thousands of upscale residences that have sprung out of those lots over the years. Fix that.
With respect to electricity, wastage is almost as rampant as with water since from the wealthy to the poor, we all enjoy the first 1,000 kilowatts at less than US$0.05kWh. The cost of generating that amount of electricity is well above the selling price. But in this land of absolute freedom and much freeness, we enjoy one of the lowest prices for power in the world. Who gives a damn! Even the average "scrunter" can pay more than that to power his humble home, complete with appliances. People above the poverty line should pay a little more than that; those well-off and the wealthy should pay open-market price to allow the utility to not just cover the cost of generating power, but to bring some profit to company and government.
Again, I'm not suggesting that all these necessary but affordable hikes to people in the upper- and middle-income brackets be imposed in one move. Because of the overall economic climate with the economy in deep recession and the national debt way above average, Government should implement them over a two-year period.
I shall return to this topic shortly.