By Raffique Shah
April 26, 2021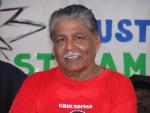 I round off my intervention on the many possibilities we might find in a new post-­Covid economy by reminding readers the pandemic has hammered economies across the world, irrespective of their sizes, in ways never before seen.
Oil was rocked to unimaginably low prices. Stock markets swayed as if in stupor, major commodity prices collapsed to uneconomic levels, and the virus disrupted world production of essential industries, goods and services, leaving governments confused, powerless, defeated.

It was the only time in recorded history that the world stood still, almost literally.
Now, as nations scramble to restart their economies, they find themselves drowning in debt, some of which they had incurred before the pandemic, but a substantial amount directly related to it. Given the global reach of this debt crisis, the lending agencies will have little choice but to reschedule repayments, which adds a new dimension to the IMF-Shylock-style pay-or-you-die modus operandi that the world, more so poor countries, has experienced ever since such establishments came into existence in the wake of another catastrophic event, World War II.
By virtually shifting the earth from its regular axis, the pandemic has opened new possibilities for nations such as ours, offering opportunities for us to get rid of the neocolonial structures and economies: after independence, according to the colonisers' rule-book, we remained sources of cheap labour to produce primary commodities that we exported to developed countries at prices that they determined—of course. They then manufactured finished products that they re-exported to us, again, at prices they fixed based on an illusion misnamed "market forces"—and yes, they controlled those, too. It was all a racket of humongous proportions that was imposed on Third World countries, such "packages" to include leaders who marched to the still-colonial drumbeat without missing a step—or faced the military might of the imperial powers.
Witness the fates of those who dared to disagree: from Sukarno of Indonesia to Nkrumah and Lumumba in Africa; that upstart, Gaddafi, who dared to have oil-producing countries determine the price of their product; the Castro brothers of Cuba, never mind their sterling achievements in self-sufficiency, their success in education; the only country that size to produce a Covid vaccine, and before that an Ebola medication and other life-saving pharmaceuticals. Many other bright stars of the Third World who came up with brilliant ideas that would liberate neocolonial countries—death at the hands of the CIA, long before Putin learned the art of assassination.
So, we enter this new, post-Covid world salvaging what we can of oil, gas, petrochemicals. Our big manufacturers are experienced and competent at adding substantial value to imported raw materials and, in instances, stamping their local brands on foreign markets (Angostura, Carib beer, Charles chocolates and candies, Bermudez crackers, SM Jaleel beverages, TCL cement, Abel clay blocks).
There are scores of other smaller manufacturers who are doing pretty well in exports, but they can use some help by way of advertising. They also need Government trade officers assigned to their destinations to offer help when needed. These include fashion designers who have carved their names in a tough market. We also have a reservoir of talent in the performing arts that can make it big in this very lucrative field.
In food production, I shall not venture into the fantasy world that "we can feed ourselves". That is nonsense, a near-impossible target. In staples alone, we import and consume close to 80,000 tonnes of wheat per annum, approximately 80,000 tonnes of maize and other livestock feed, 70,000 tonnes of sugar at prices way lower than our cost of production, 28,000 tonnes of rice, massive amounts of dairy products, edible oils, and so on. So let us not delude ourselves about our ability to feed ourselves—certainly not when we cannot live for one day without any of the above, or without fast foods of all descriptions. When we can adjust our tastes to nutritional local "carbs" such as cassava, sweet potatoes, ground provisions, healthy vegetables, and healthier, tastier local fruits, come talk with me.
But the biggest, most lucrative avenue to dramatically alter our employment opportunities and revenue sources lies in communications and information technology. Covid has forced us into "virtual" work spaces, classrooms, offices… hell, virtually everything—pun intended. Therein lies our diversification of the economy, immense job opportunities that we can create for ourselves.
The biggest market that Covid opened up is online tutoring. There are hundreds of millions of people from East Europe, Asia and Latin America who want to learn the English language. We have many potential tutors who can become professionals in this field. But we must first master the language, spoken and written—and the cyber-world will be our stage, our workplace where we earn real dollars.
It makes sense, doesn't it?