By Raffique Shah
November 04, 2020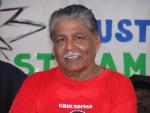 A few weeks ago, in this space, and not for the first time, I made a case for stimulating the production of local foods as a means of reducing our dependence on foreign foods, and in particular, to chip away at the staggering TTD $5 billion per year in foreign exchange that we must find to pay for just about everything we eat and drink. However, I made the mistake of using the headline "Cocoa, Cassava to the rescue". I was almost laughed out of town by many of my friends and some of my detractors, who chorused: Shah, yuh want to kill we with cassava!

Mark you, they generally supported my arguments in favour of growing and eating more local foods, but they objected to being made to consume cassava every day, which I did not suggest. Most of all, though, they thought the word "cassava" in the headline was funny. Why? I asked a few of them. Well, it does not look right. Cassava? We must be the only people in the world who call cassava cassava! Remember, they warned me, the Sunday Express is read by people across the world…most of them will not know what cassava looks like. People will laugh at you…and us! Don't embarrass we nah man.
So I decided to check if cassava was a Trini-word, if we were the only people who called cassava cassava, as the man had said to me. I remember reading somewhere that the root-crop was basic food for the indigenous people of the Caribbean. I remembered, too, that Robinson Crusoe in the Daniel Defoe classic that bears his name, searched the fictional island for any sign of the cassava plant. He had come to know it as food when he lived in Brazil for a few years before he found himself shipwrecked on what many people who read the book believed was Tobago.
I easily confirmed that cassava was indeed used by the natives as food from as far back as 10,000 BC, and that it was their staple. It grew well in much of South America, all of Central America, and most Caribbean islands. I was almost rudely reminded that some species of the carbohydrate-laden tuber contain the lethal poison cyanide. That set me thinking that those involved in promoting the rapid expansion of this tuber must warn the farmers, especially those who have never farmed before, about this danger.
Anyway, I was pleased that my use of cassava in the headline had been vindicated when I opened an email from a friend who lives in Washington who send me a link to a story in Forbes magazine, the reputable business publication in the USA. My jaw dropped. Staring me defiantly, with a hint of mischief, I swear, was this headline: "Dasheen plant could be the root of Caribbean development".
The lengthy feature, which bore the byline Daphne Ewing-Chow, extolled the virtues, the array of nutrients and culinary delights of the lowly dasheen, the writer observing that it was one plant that could be eaten from top to bottom, quite literally. Its giant leaves and stems famously flavoured an exotic dish, callaloo, which was a national dish in Trinidad and Tobago and Dominica. The dasheen "corms" are a prime source of carbohydrates, and also contain an array of other nutrients.
The writer notes: "…Given its historical roots (food for poor Africans), the starchy tuber has not traditionally been associated with fine dining. Nor has it received any degree of noteworthy acclaim, despite its influence on local culture, and substantive nutritional, environmental and economic value." However, with the advent of healthier eating habits and the trendiness of what she calls "farm to fork" dining and an upsurge in demand for authentic culinary experiences and indigenous foods, the tuber has been experiencing a global resurgence…"
Wait, wait, wait… This is dasheen we are discussing? The ground provision that is seen as being "poor people food"? The easy-to-grow, easy-to-cook, satisfying "blue food"? The crop that withstands flooding and drought? Damn right we are! According to the Forbes magazine article, Callaloo in a range of sophisticated recipes, has already penetrated fine dining establishments from resorts in Montego Bay, Jamaica, to "Miss Lily's" at the Sheraton in Dubai. "No Caribbean restaurant in the Diaspora or at home is complete without dasheen on the menu…"
I think somebody failed to inform our "fine dining" restaurants of this development. Because while they are griping about Covid-19 regulations that have adversely affected them, their competitors elsewhere in the region, and, it seems, sophisticated destinations farther abroad, have been cashing in on dasheen and callaloo.
And you know what else struck me when I read the article? The writer not once mentioned that dasheen leaves are at the core, quite literally, of a best-selling Indian delicacy, the tasty Saheena! That split-peas-powder (Dhal) and dasheen-laced "vegi-burger", as some call it, would blow fine diners out of their tuxedos if ever they taste it.